Indulge In Live Interactive & Informative Webinar
Join Stunited's Exclusive Webinar & Get Certified!
Thursday, October 12th, 2023
Connect Online 13:30PM – 14.30PM
Navigating Through The Webinar
Welcome to "Unlocking the Future with AI in Jobs" – the ultimate webinar for those eager to explore AI's impact on employment. In this session, we'll uncover AI's transformative potential, dispel myths, and discuss opportunities and challenges. Our expert speakers will provide actionable insights for professionals and businesses looking to thrive in an AI-driven world. Join us on this journey to shape your AI-powered future in jobs. Don't miss this opportunity – your AI adventure begins here!


Artificial Intelligence
Killing Job ?

AI & Job Market

Opportunities for International Students in AI-related Fields
AI in Various Sectors?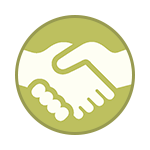 AI – Insights Into Building A Professional Network
This meticulously crafted webinar is tailored and orchestrated to cater exclusively to designated segments of individuals, with a profound focus on the dynamic landscape of the job market, both presently and in the foreseeable future. Our discussions encompass the pervasive influence of artificial intelligence, not only within the United Kingdom but on a global scale.
Thursday,
October 12th, 2023
What will you get by Attending the Webinar?
Alongside plenty of knowledge on the mentioned topic and an Attendance Certificate, we will provide all the attendees with our Personal Branding Package for absolutely FREE of COST!
Watch Our Previous Webinars
What People Say About Stunited Webinars?
"Stunited Webinars are equally informative and engaging. I like the approach of the speakers and hosts!"
"1 have created useful connections during webinars along with learning. It really helped"
"I gathered inspiration and motivation from Stunited Webinars that helped me during my internship days in the UK."