The UK has imposed a mandatory hotel quarantine on travellers coming in from 11 southern African countries.
Incoming international students in the UK should keep in mind that changes have been made to the UK travel restrictions. If you're coming from a red list country who and feel concerned about the recent UK hotel quarantine policy, your luck may be turning. Some universities have offered to reimburse the cost of the mandatory quarantine to students travelling to the UK from these countries.
With the spread of the Omicron COVID-19 variant, many countries have swiftly shut their borders against travellers from countries affected by the strain, sparking uncertainty for many international students who are due to begin or resume their studies.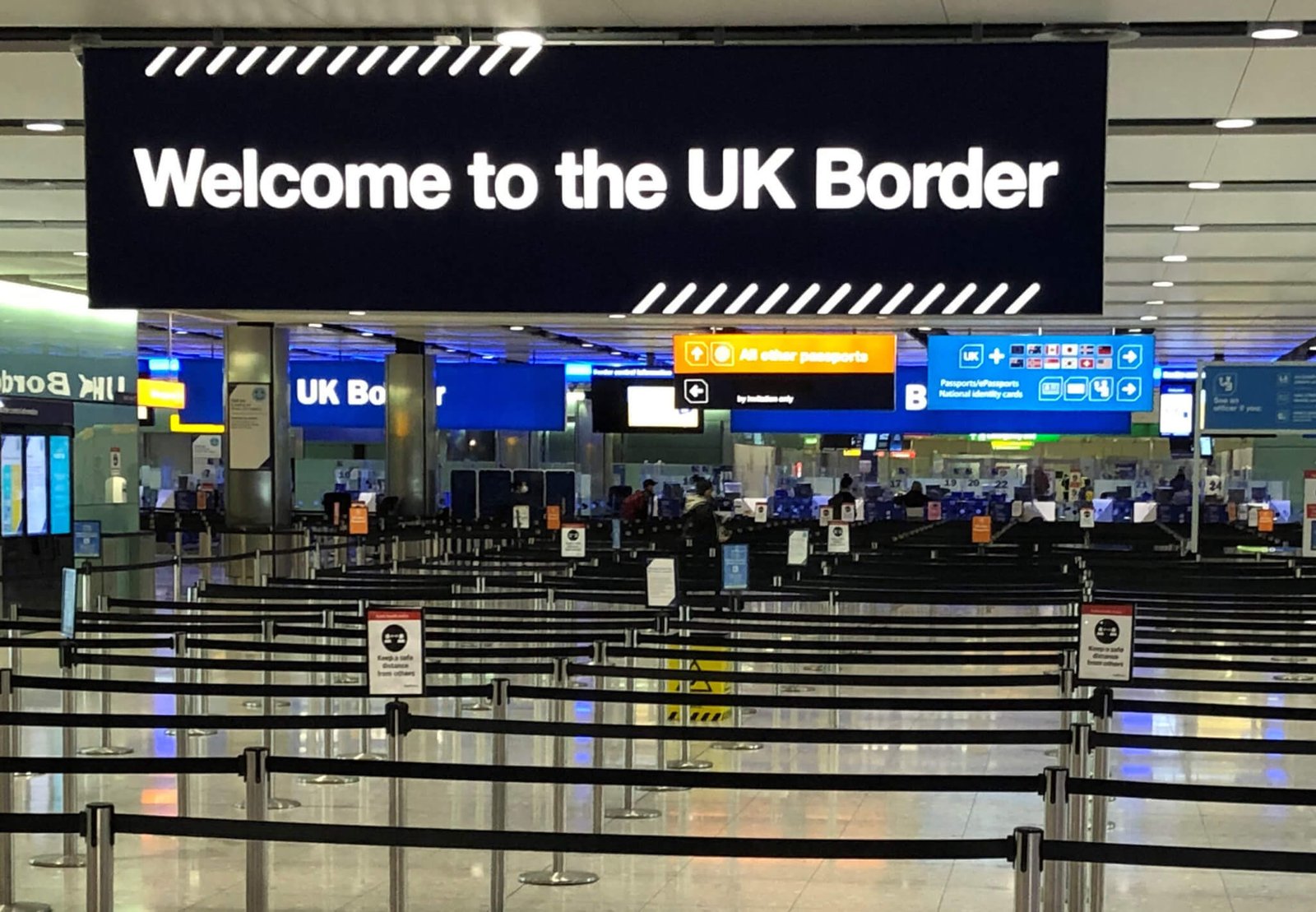 Nigeria added to the UK red list

Last week, the government announced that travellers from any one red list country would be barred from entering the UK. Only British or Irish nationals and those with UK residence rights will be able to travel into the country, but have to comply with a 10-day government-mandated hotel quarantine.
Currently, the GOV.UK website has not explicitly categorised international students as having residence rights. However, the UK Council for Student Affairs (UKCSA) has indicated that international students with a valid student visa may fall under this category. It urges students travelling from red list countries to carry an up-to-date copy of this guide from the Department of Education detailing their residency rights.
Nigeria was added to the red list on December 6. Currently, countries on the UK's red list include 11 African countries: Angola, Botswana, Eswatini, Lesotho, Malawi, Mozambique, Namibia, Nigeria, South Africa, Zambia and Zimbabwe.
Travellers coming in from these countries will have to pay a cost of 2,280 pounds at their own expense. Breaking the quarantine can result in a penalty of up to £10,000.
International students in the UK: UK universities cover cost of quarantine
To offer support to students affected by this policy, a number of UK universities have offered to partly or fully reimburse the cost of hotel quarantine. At the time of writing, this includes the University of Manchester, the University of Bath, the University of Exeter, Loughborough University, the University of Nottingham, and Swansea University. All the universities listed have offered to reimburse the full cost of hotel quarantine.
The University of Gloucestershire has offered to partly reimburse students £1,210.
This move might prompt other UK universities to offer similar financial support given the large number of international students affected by the policy. A representative from international higher education consulting firm SJRennie Consulting told The PIE News that not doing so might result in increased deferrals and withdrawals.
"It is clear that some universities will cover quarantine costs but not all are going to do this," he says. "There is also the challenge of whether the students will receive their visas in time and whether the UK universities will allow a period of online learning again. This is not popular in Nigeria and certainly not with any scholarship bodies that are funding students directly."
UK imposes new set of restrictions alongside travel bans
UK Prime Minister Boris Johnson recently imposed a COVID-19 "Plan B" to contain the spread of Omicron. Among these new measures are a return to working from home, wearing masks in public, and using vaccine passes.
This comes after Johnson pledged against enforcing another round of COVID-19 lockdowns over the winter period. Most of these restrictions were lifted in July after a rapid vaccination rollout.
Nigerian officials have criticised the UK travel restrictions on some southern African countries as "travel apartheid." They have stressed the need for a "global approach, not selective" in addressing the spread of the Omicron strain.
Similarly, the WHO has warned that blanket travel bans will not stop the spread of the variant and may instead discourage countries from sharing important data.
There are a recorded 437 detected cases of the Omicron variant in the UK as of Tuesday. Scientists say that it appears to be doubling "every two to three days".