As an EdTech company, you might have implemented different types of advanced technologies to educate people and generate a better experience for users. Simultaneously, you need to have effective business marketing strategies to set yourself apart from other start-up competitor firms and other firms. Are you hunting for useful digital marketing strategies to boost your Edtech business? Then, continue reading this post to know about powerful digital marketing strategies that you can use to attain great outcomes for your business. Therefore, please make sure to read till the end.
Social Media Marketing
Social media marketing strategy takes in everything starting from Facebook adverts to LinkedIn which can assist you to gain an edge over other players in the market. It is, therefore, imperative to choose the social media channels properly after carefully analyzing the demographics of your audience and customer profiling.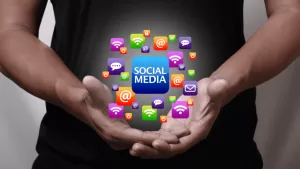 Facebook: On the social networking site Facebook, you can post the links of your products/services and that can drive back your targeted addresses to your website.
Google Plus: Google Plus is one of the most important platforms that can help Edtech specialists to find out what's trending, important and trending topics associated with the industry, and significant events.
LinkedIn: The professional network site LinkedIn can help Edtech Businesses in networking and discussing pertinent topics, thereby making your company a good fit for the industry and garnering a higher audience.
Twitter: Twitter is one of the most important social media channels that Edtech businesses use to engage in the social aspect of networking with other peers and discuss key topics.
Influencer Marketing
Influencer marketing is one of the greatest tools that the majority of the Edtech businesses are using as a ground-breaking strategy to sell more of their products/services. Whilst developing your brand from the very beginning (from zero), EdTech businesses can think about collaborating with education-focused influencers. Education-focused influencers will essentially be those people with high credibility in the field of education and commonly focused on a niche segment. Influencers with specific niches are also known as micro-influencers since they exert immense control and influence a specific arena only.
Influencers focused on education can be educators, academicians, education evangelists, EdTech experts, or content creators on social media platforms. Social media platforms are considered to be the correct place to find the right people to collaborate with for your influencer marketing strategy.  Nevertheless, the branding and messaging strategy of the influencer needs to be aligned with your business objectives.
Pay Per Click Advertisement
Pay-per-click (abbreviated as PPC) advertisement suggests the procedure of placing bids/offers on keywords to attain a higher spot in the SERPs rankings. Even though this type of marketing consists of straightforward investment, out-turns are rewarding. Monitoring and measuring the fallouts of PPC is easy with implementing tools such as Google Ads and Facebook Ads.
With PPC as an important section of digital marketing strategy, EdTech can enhance exposure, effectively target and reach customers, and get the opportunity to access abundant marketing data. Subsequently, this data can be put to use for detecting the targeted customer section and personalizing communications.
Different advantages of using PPC advertisement by EdTech firms are hereby mentioned below:
It is quantifiable and the results can be easily tracked and analyzed
Businesses can make use of tools such as Google Analytics to monitor the performance of their adverts and optimize the modifications
PPC assists to get higher exposure with instant adverts and bidding strategies
Search Engine Optimisation
Search Engine Optimisation (abbreviated as SEO) is considered to be one of the most cost-effective mechanisms. SEO implies taking a particular content and then optimizing the same to ensure that Google ranks it higher and shows it at the top of the page to users looking for it. Therefore, the digital marketing team of EdTech business can adjust your official website for Google Search Engine Optimisation. This is because roughly 75% of the online explorations are made on the search engine Google.
EdTech businesses need to concentrate on SEO to grab the attention of their targeted audience faster. Here, the targeted audiences for Edtech businesses are educational institutes, educators, and students.
There are different categories and levels of SEO EdTech businesses can do. For instance, you can expand on-page optimization which implies optimizing content within your site such as using meta-description, title tags, slugs, key phrase optimization and most importantly improving the quality of the content. Then, you can expand off-page SEO trails to improve the reach of your digital marketing. For that, it is important to deliver a compelling user experience to enhance SERP results. Getting quality backlinks from reliable third-party sites. The higher the trustworthiness of the website, the better the value of the link. Backlinks are an effectual ranking indicator or factor for search engines to know that your content is pertinent and the website is also trustworthy.
Content Marketing
Content marketing is an extremely effective digital marketing strategy for EdTech establishments. It is rightfully said that content is king, and it is correct. As per reports, over 90% of EdTech Businesses make use of content marketing campaigns to develop their businesses, even though it takes time to show results. It is important to use keywords effectively to draw the attention of the targeted audience.
Here are certain important tips that can be taken into account while planning and devising a content marketing strategy for EdTech Businesses. The most important factor is to always deliver high value to addressees and relentlessly provide reliable content. Secondly, it is important to identify your strengths and understand what your business can deliver, and highlight those aspects in your content. If you make your content overly salesy, then your addresses might get intimidated and leave. Thirdly, it is vital to concentrate on maintaining high quality as quality is much more important than quantity.
Video Marketing
As per reports, approximately 61% of the marketers suggest that video marketing is a fantastic way to generate a higher number of leads in comparison to other strategies and this eventually leads to greater conversion rates. As an ed-tech firm, if you intend to climb sharply, then it is necessary to incorporate video marketing in your digital marketing strategy.
Email Marketing
Email marketing is said to yield the highest return on investment, therefore, this tactic needs attention. Moreover, the results of the survey undertaken by Emarsys showed that around 80% of businesses depended on email marketing to increase customer retention. For EdTech businesses, email marketing can be effectively utilized to endorse products/services to potential consumers, and to engage with audiences by sending them weekly/fortnightly/monthly newsletters and informing them about new developments, significant events, or important company updates.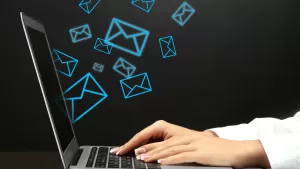 Inbound Calling
Inbound calling refers to the phone calls initiated by clients to your support or customer service team. These inbound calls need to be properly handled by the help desk, or customer service team. The queries/requests/complaints registered by clients need to be addressed to create a better customer experience. The front-end team needs to fit in and align with your digital marketing strategies and respond to these inbound calls accordingly.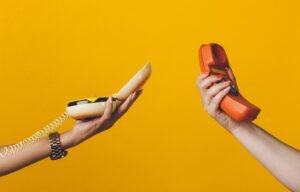 Create improved UX
An effective user experience (UX) is just as important as content and/or digital marketing. If customers do not gain a positive experience, they will certainly pull back and it will be tough for your business to seize their attention again. Therefore, it is important to focus on aspects like fast loading of the website, avert broken pages or slow response time, and others factors.
Product Demos
Product demos are referred to as one of the most effective forms of digital marketing tactic for Edtech firms.  It is because people are attracted to free stuff, and demonstrating to them how the products/services of an EdTech company work or specifically how your products work is an exceptional approach for potential clients to understand what you offer or EdTech corporations, in general, have to offer.
Customer Testimonials
People want evidence that EdTech establishments know and understand their stuff before they make their purchase.  This is why customer testimonials are so effective when EdTech establishments can showcase endorsements and words of appreciation from satisfied customers.
Mobile Optimization
Mobile optimization is an important digital marketing tactic that's vital for EdTech businesses. Nowadays, people are all the more connected, often being online across numerous touch points and devices throughout the day. It has become a pattern and criterion for people to get access to everything they do on a laptop/computer on their mobile phone.
That's why, EdTech firms must optimize their platforms and their communication for mobile devces. People expect to get easy access to resources on the go, therefore, it is important to make this intrinsic in your digital marketing approaches.
Unsure of your career path? Need help?
Contact Us:
Phone:01604328800
Whatsapp:+44 7558999784
Email:hr@stunitedjobs.org
Find more such articles on on Careers, Jobs, and Internships in the UK and Education here at Stunited News Feed!
Get your CV, LinkedIn Profile, and Job Application Letter designed by our experts here – Stunited. Try Now
Apply for Part-time/Full-Time/Internship Jobs here -Stunited Jobs Portal
#UKInternship #summerinternship2022 #summerinternship #paidinternship #UKJobs #UKjobsearch #UKjobseekers  #Stunited #StunitedNewsfeed #StunitedJobs #Stunitedorg
digital marketing strategies, seo digital marketing, digital pr, digital marketing plans, digital marketing campaign, digital channel marketing, social media & seo, content marketing agency, content marketing institution, online marketing strategy, ppc in digital marketing, digital content marketing, marketing strategy agency, digital content strategy, seo marketing agency, online seo marketing, marketing strategy seo, ecommerce marketing agency, seo digital, marketing seo sem, digital pr campaign, ppc marketing agency, growth marketing strategist, internet marketing strategy, Digital Marketing Strategies for EdTech Companies, Inbound Marketing, Digital Marketing, Content Marketing, Inbound, Digital Transformation, Social Media, Business, InboundS ales, SEO, Buyer Personas, Lead Generation, Social Network, Social Selling, Web Marketing, Email Marketing, Start Up, Advertising, Analytics, Facebook, Instagram, Landing Page, Linkedin