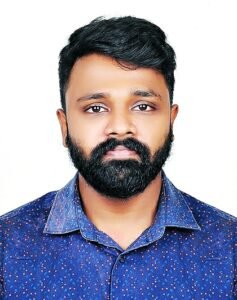 Vishnu Sunilkumar Sasikala
Hi, I am Vishnu Sunilkumar Sasikala and here is my story of success!
Read my story and get yours Published!
My Background:
Successfully completed bachelor's degree in commerce from University of Kerala and acquired diploma certificate from STED Council for the completion of course focused on logistics and supply chain management.
My Journey:
Worked as an account executive in chemmanur credits and investments, Kollam branch for one year. Joined as a Data analyst and later promoted to Listing management specialist (LMS) team in Binary Fountain India Pvt ltd for five years. Completed courses relating to financial analyst, budgeting and financial planning, digital marketing and analytics via LinkdeIn learning.
My Learning:
Continuing with Master's in Business Administration with professional placement Programme at University of Central Lancashire which will be completed by January 31, 2024.
My Achievements:
Currently working as an Influencer marketing and management consultant as part of placement with Stunited CIC.
Contact Stunited, and create your own story of success with us!