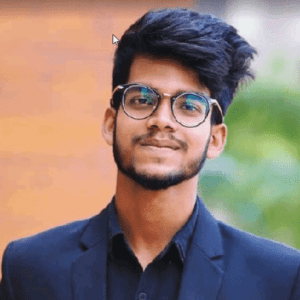 Prem Jena
Business Development Intern
Stunited CIC
Northampton, United Kingdom
Hi, I am Prem, and my inspiring success story is a testament to my passion for computer science and my relentless pursuit of excellence. I completed my bachelor's degree in Computer Science Engineering, setting the stage for a remarkable journey. As an intern at Cognizant, I gained invaluable experience in the tech industry. However, it was my exceptional public speaking skills that truly set me apart, with over 50 Model United Nations (MUN) experiences across the globe. After working for Cognizant as a software engineer for two years, where I managed projects for esteemed clients like Emirates, I set my sights on a new challenge – pursuing a master's in management to venture into the Product Management sector.
Background
My journey began with a strong academic foundation in computer science and engineering. Eager to make a difference, I joined Cognizant as an intern and quickly transitioned into a full-time software engineer role. During my two-year tenure, I played a crucial role in managing fuel management software for Emirates, contributing to the success of the project.
Journey
Driven by a thirst for knowledge and a desire to explore the business world, I made the bold decision to pursue a master's in management at Cranfield University, one of the leading institutions in the UK. I commenced my master's degree in September 2022, setting the stage for further growth and opportunities.
Currently, I am interning at Stunited as a Business Development Intern, focusing on Product strategy. This experience not only complements my academic pursuits but also provides me with real-world insights into product management and strategy.
Learning
My journey has been marked by diverse learnings across various domains. My technical prowess in Oracle, React JS, Python, and Unix equipped me with the skills to navigate the ever-evolving tech landscape. Complementing my technical knowledge, my ongoing master's degree in management provided me with a solid foundation in business management principles.
My extensive experience as a public speaker in MUN events honed my leadership, negotiation, and people management skills. This unique skill set has proven invaluable in my professional journey, allowing me to thrive in diverse team settings.
My training in Agile and Lean methods of project delivery further enhanced my project management capabilities, making me a versatile and adaptable professional.
Achievement
My achievements are a testament to my outstanding performance and leadership qualities. During my internship at Cognizant, I was recognized as the Best Intern in the cohort, achieving an impressive overall score of 99% on the final project.
My exceptional leadership was acknowledged when I received the Leadership Award for successfully leading the SOA International Model UN 2019 as the Director-General.
My impact in the tech industry extended beyond my workplace. I received an award from Integer Innovation for my instrumental role in helping them reach 100,000 users.
Additionally, I was recognized for delivering the best presentation while consulting a Spain-based tech company, 'Teralco,' as a group, during the Management Consulting module in my master's program.
My journey is an inspiring testament to my commitment to excellence, adaptability, and continuous learning. With a diverse skill set and an unyielding drive to excel, I continue to make a positive impact in the tech and business domains, leaving a lasting impression on those around me.
Contact Stunited, and create your own story of success with us!