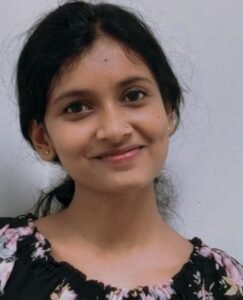 Haritha Kakkath Parambil
Hi, I am Haritha Kakkath Parambil and here is my story of success!
Read my story and get yours Published!
My Background:
Successfully completed Master's in Linguistics.
I worked as a language interpreter and also has an language translator.
Then i tried to continue again in masters in an international university. Now i'am almost done my course in MBA in university of Northampton.
My Journey:
I have some experience in it after completing my linguistics master's degree. However, my desire to study business drove me to seek an MBA.
My Learning:
After completing my masters in linguistics i have done my knowledge in language structure, sociolinguistics, grammar, syntax, semantics and, phonetics.
My role as Business Analyst at stunited made me to practice studying the several parts of Analysing business strategies. Later i started learning SQL,data, statistical analysis and reporting.
Critical thinking , leader ship and management development through studying MBA.
Research skill, Management consulting.
Transcription, Translation, Transcribing.
My Achievements:
Made a Project on "The Changing Dialects Then and Now in Malayalam Cinema" in the year 2021.
• Received Best Actress Award from the University of Calicut, Kerala 2019 for Malayalam Drama.
• Award for Best Women Cell Program Organiser held at MES College, Ponnani, Kerala.
• Volunteered as NSS (National Service Scheme) Program Organiser, 2018.
• Elected as UUC (University Union Councillor) from MES College Ponnani, 2019.
Contact Stunited, and create your own story of success with us!