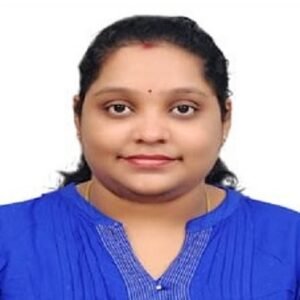 Aruna Moovendan
Hi, I am Aruna Moovendan and here is my story of success!
Read my story and get yours Published!
My Background:
My educational foundation provided the springboard for my career. Armed with a strong academic background, I ventured into the realm of Finance & Accounts and Investment Banking. This journey demanded a keen eye for detail, effective communication, and an unyielding dedication to quality.
My Journey:
My professional odyssey commenced as a Senior Analyst in the Investment Banking team at State Street HCL Services. In this pivotal role, I meticulously analyzed client portfolios encompassing both Equity and Credit. This phase of my career also saw me delve into credit research, end-to-end reconciliation processes for hedge funds, corporate action investigations, and precise booking procedures, aligning with Bloomberg data.
In January 2020, I embarked on a new chapter by assuming the role of Process Lead Fund Accountant in the NAV Calculation team at BNY Mellon. Here, I shouldered the responsibility of daily NAV calculation, actively engaged in weekly client calls to discuss business performance, and conducted thorough reviews of errors. My portfolio spanned a wide spectrum of sectors, including Technology, Consumer Durables, E-commerce, and Investment Banking.
My Learning:
My path to success has been illuminated by invaluable lessons:
In the dynamic sphere of Finance and Investment Banking, the pursuit of knowledge is perpetual. Embracing lifelong learning is paramount for professional growth.
Challenges are opportunities in disguise. Being resourceful and adaptable empowers individuals to surmount obstacles and seize opportunities.
Effective communication is the linchpin of success. The ability to convey intricate information clearly is an indispensable skill in any professional endeavor.
Resilience is the bedrock of achievement. The ability to remain steadfast under pressure and meet deadlines consistently is pivotal in every role.
Embracing change and mastering new technologies and processes is essential for staying relevant and thriving in the ever-evolving landscape of finance.
As I continue to pursue my MBA in Fintech Management, I eagerly anticipate applying these lessons and experiences to shape the next phase of my career. My goal is to make a meaningful contribution to the continually evolving financial and investment banking arena.
My Achievements:
My journey has been punctuated by several notable achievements, underscoring my dedication to excellence:
I have cultivated extensive experience across various functions of Accounts, encompassing Account Receivables, Microsoft Office Reporting, Corporate Actions, Derivatives, NAV Calculation, and Budgeting. This versatility has been instrumental in navigating the multifaceted landscape of Finance & Accounts.
My knack for identifying and rectifying errors has emerged as a hallmark of my professional journey. I take pride in my unwavering commitment to achieving impeccable quality standards and consistently delivering exceptional results.
My journey has sharpened my ability to communicate complex financial insights with clarity and precision, fostering effective collaboration with colleagues and clients alike.
I have learned to thrive under pressure, consistently meeting stringent deadlines and adhering to predefined policies and procedures.
My journey has honed my adaptability, equipping me with the agility to navigate evolving technologies and processes effectively.
Contact Stunited, and create your own story of success with us!