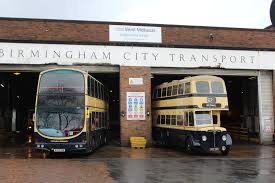 New to Birmingham-Need help to travel around?
Birmingham is a moderately easy area to traverse, whether you choose to take public conveyance, rent a car, or navigate on foot. Visitors can traverse around Birmingham in different ways, using buses, trams, railways, or cycles.
Buses and trams
In Birmingham, buses and trams, run by Network West Midlands, can be considered to be the primary type of public transportation. Since Network West Midlands also runs public transport across the common expanse of West Midlands of England, the buses and trams join different zones of Birmingham and link Birmingham to adjoining cities and townships.
West Midlands Railway
West Midlands Railway moves through the West Midlands to destinations such as Coventry and Birmingham. It travels from several stations in Birmingham, counting Birmingham Moor Street, Birmingham New Street, and many others. The train is regarded as the best route for commuters who regularly take day trips to proximate destinations.
Trains encompassing England
Whilst Railway of West Midlands links the expanse around Birmingham, there are also many train lines that commuters can use to move from Birmingham to other places such as London or Manchester. It takes nearly two hours to get from Birmingham New Street to London Euston through Avanti West Coast. As per schedule, trains run on a regular basis from 5:29 a.m. to 11 p.m. during weekdays. Trains connecting directly to Manchester, Liverpool, Sheffield, as well as other metropolises from Birmingham are also available.
Taxis and Ride Apps
Birmingham has more than a few taxi services that can be pre-reserved online or booked on the street. The two extremely popular taxi services are TOA Taxis and T.C. Cars in Birmingham. TOA Taxis has its ride app, which travellers can use to book and call a car from anywhere in Birmingham or can also plan a journey and book accordingly. T.C. Cars is also a good choice for the ones who need access to a wheelchair in their car. Again, Uber also runs in Manchester and can be utilized through its mobile application. Uber is often considered to be relatively inexpensive in comparison to a taxi, particularly when travelling around Birmingham to and fro the airport.
Bikes
Birmingham is an admired place for cycling and it has lots of paths (routes for cycling) along its picturesque inland waterways. West Midlands Cycle Hire is accessible across the city centre. Therefore, you can hire a bike with your smartphone from more than 50 docks (and later return it to the nearest anchorage after arriving at your destination). Users can find all docking stations through the app of Midlands Cycle Hire, which records how many bikes are presently open to hiring and the availability of parking spaces. Here, bikes normally charge 5 pence for every minute, along with a £1 unlock fee.
#Stunited will keep you updated with all information of students' news through different media platform. Follow us on LinkedIn, Facebook, and Twitter for regular updates.
Get internship CV from https://www.stunitedjobs.org/cv-templates
For learning more about how to find entry level jobs, develop your personal brand for your job search, refer to the "Do you know the right answers to "How to develop personal branding for job search?", "How to find your first job with no experience?", How to write a fresher resume? in the blogs section of Stunited Newsfeed. To connect, share ideas, ask for suggestions, discover opportunities and get paid after solution for your higher education, sign up for Stunited.org
For direct consultation with professionals,
Contact us
Phone:01604328800
Email:hr@stunitedjobs.org
#WestMidlandsCycleHire #TOATaxis #TCCars #RailwayofWestMidlands #NetworkWestMidlands #Birmingham #PublicTransport