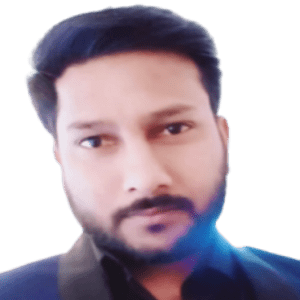 Student
Mahender Gurunathakapu
Student
| | |
| --- | --- |
| Profile Type | Student |
| Username | mahender |
| First Name | Mahender |
| Last Name | Gurunathakapu |
Educational Qualification
Institution Name

De Montfort University

Course/ Content/Module

Master of Science| Mechanical Engineering

Start Date

13/09/2019

End Date

13/09/2021

Location

Leicester, England, United Kingdom

Description

 Engineering Business Environment
 Advanced Solid Mechanics
 Advanced Thermodynamics and Heat Transfer
 Study Skills and Research Methods
 Individual project
 Numerical techniques in Engineering
 Advanced CAE and FEA
 Resource Efficient Design
 Digital Manufacturing
 Electromenchanics

Institution Name

Brilliant Grammar School Educational Group Of Institutions, Jawaharlal Nehru University, Hyderabad, India

Course/ Content/Module

Bachelors of Technology| Mechanical Engineering

Start Date

05/06/2012

End Date

13/06/2016

Location

Hyderabad, India

Description

Engineering Mathematics. …
Engineering Graphics. …
General Chemistry. …
Material Science. …
Basic Electronics and Electronic Circuits. …
Machine Drawing. …
Manufacturing Processes. …
Applied Thermodynamics.
Job Title

Design Engineer

Employment Type

Full time

Company Name

Turbo Grey Industries,

Start Date

11/03/2016

End Date

15/09/2019

Description

Responsibilities:
 Ability to lead projects within the design department from concept to production ensuring projects are delivered on time and to budget.
 To produce all necessary detailed CAD, engineering drawings, reports and plans to the relevant applicable standards.
 To be responsible for progressing all design and development activities to achieve agreed timing, highlighting any concerns or deviations from plan to the functional lead and development of recovery strategies.
 Improve existing products and processes.
 Ensure compliance with the industry's safety standards.
 Analyze prototype data and retest if needed.
 Craft models and drawings of products using CAD.
| | |
| --- | --- |
| Top 3 Proffesional Skills | Critical Thinking, problem Solving, Leadership |
| Top 3 Technical Skills | Microsoft Office |
| | |
| --- | --- |
| Languages Known | English, Hindi, Telugu |