Shopping is always enjoyable, isn't it? When people visit a place, it becomes compulsory to buy knick-knacks for friends and family. The current section provides a brief introduction to the shopping scenario in Cardiff. Cardiff is also famous for superior quality and at the same time affordable stuff available due to its proximity to all the major ports.
Now let us straightaway jump to list out the top places for shopping in Cardiff:
St David's Dewi Sant is referred to as the largest and most congested shopping hub in Cardiff. There are fascinating and attention-grabbing shops for different kinds of visitors. St David's Dewi Sant also has shops with apparel of different styles, jewellery stores, and outlets selling accessories.
Castle Quarter Arcade is another popular shopping hub that stands out with its striking design and an excellent range of shops. This shopping centre also occupies quite a few historical edifices. At Castle Quarter Arcade, shoppers will find numerous high-quality shops with comfortable and contemporary fashion wear and accessories, jewellery, and porches with keepsakes.
Royal Arcades shopping centre is impeccably suitable for fashionistas looking for the most esteemed and elegant shops. Along with boutiques with fashionable clothing, several designer shops sell fascinating handicrafts and handmade things. Shoppers who like non-standard things with exclusive designs might find Royal Arcade very exciting.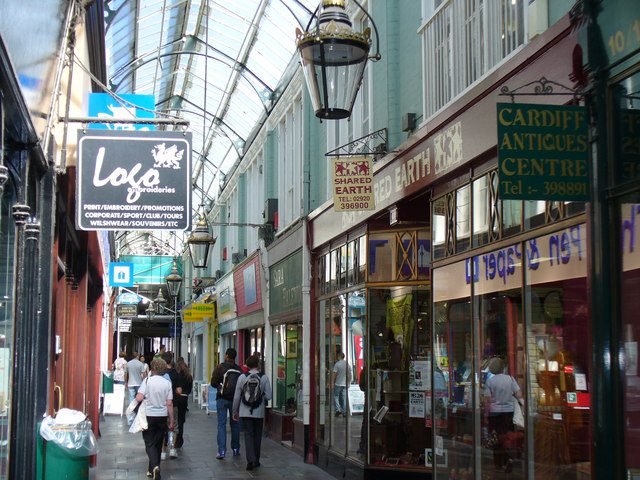 Capitol is without a doubt not the biggest shopping hub in Cardiff, however, it was one of the first multiplexes of this type in Cardiff. These days, this shopping centre is well-liked and admired not only by tourists but also by locals. Numerous clothing and shoe outlets offer quality and reasonably priced things.
Among numerous stores in Cardiff, The Pumping Station is absolutely one that deserves the full attention of tourists. This outlet mainly specializes in selling antiquity kinds of stuff. Shoppers can shop for apparel and ornaments in vintage style, ancient artworks, furniture and fixtures, and many other implausible items made years ago. Here, the price range is also quite different; therefore both budget travellers and upscale shoppers will certainly find something appropriate.
#Stunited will keep you updated with all information of students' news through different media platform. Follow us on LinkedIn, Facebook, and Twitter for regular updates.
Get internship CV from https://www.stunitedjobs.org/cv-templates
For learning more about how to find entry level jobs, develop your personal brand for your job search, refer to the "Do you know the right answers to "How to develop personal branding for job search?", "How to find your first job with no experience?", How to write a fresher resume? , How to stand out in an Interview and gain a competitive edge over others?, Upskilling and reskilling: Why is it so important for students in the current times? in the blogs section of Stunited Newsfeed. To connect, share ideas, ask for suggestions, discover opportunities and get paid after solution for your higher education, sign up for Stunited.org
For direct consultation with professionals,
Contact us
Phone:01604328800
Email:hr@stunitedjobs.org
#StDavidsDewiSant #Capitol #ThePumpingStation #RoyalArcades #CastleQuarterArcade #fashionwear #accessories #jewellery #Stunited , #stunited.org   #Internship #studentjobs #Workplacement #graduatejobs #CV #jobsinnorthampton #socialmediaforstudents ,#managementinternship #mbainternship #mbaworkplacement