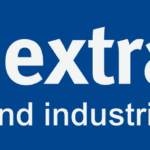 Description:
Salary: £12.69 per hour
Shifts: Various Shifts
Benefits:
Training Provided
Temp to Perm Opportunity
Competitive hourly wage
Training provided for skill enhancement
Enjoy working in a modern and clean environment
Job Description:
We are currently seeking a Weekend Reach FLT Driver to join our team in Corby (NN17). As a Weekend Reach FLT Driver, you will play a crucial role in our operations, ensuring the smooth and efficient movement of goods within our modern and clean environment.
Responsibilities:
Operate Reach Forklift Trucks to move and store materials
Conduct routine checks on equipment to ensure proper functioning
Adhere to safety and quality standards
Collaborate with team members to optimize workflow
Follow established procedures for inventory control
Requirements:
Valid Reach Forklift Truck license
Previous experience in a similar role is advantageous
Ability to work various shifts during weekends
Strong attention to detail and safety protocols
Excellent communication and teamwork skills
If you are a motivated and reliable individual with Reach FLT driving experience, we encourage you to apply. Join our dynamic team and contribute to the success of our operations.