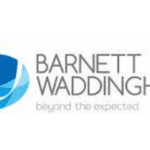 Description
*****Applicants should be in their penultimate year of studies and graduating from an undergraduate or master's degree programme in 2025*****
***** LONDON is VERY competitive, please carefully consider your location preference when completing your application*****
Barnett Waddingham is a leading independent UK professional services consultancy advising on risk, pensions, investment and insurance. With over 1500 people across 9 offices, our culture is based on providing all of our clients with a high quality, professional service through strong personal relationships and tailored solutions. We are wholly owned by Partners so we can take a longer-term view. We are dependent on talented and well-trained employees who enjoy working for a leading organisation in a closely knit and friendly team. To achieve this – and further support our continued growth as an independent, resilient and evergreen business – we need talented, motivated and enthusiastic graduates who value the chance to join our graduate programme
We pride ourselves on being a friendly and inclusive firm, which maintains its core values of Principled, Quality, Partnership and Respect. We have a supportive structure in place to help you manage your work/life balance. Increasing our talented workforce is imperative to maintaining a proactive and competitive business, which is why our study support package and dedicated training team are always on hand for guidance throughout our graduate programme and beyond.
Many students who have completed our summer internship have gone on to develop their career with us after university as part of our graduate programme. Look at what a recent summer student has to say:
"Since joining Barnett Waddingham as a Summer Intern I have been impressed by the company's supportive culture. I have received vast amounts of insightful training and advice from the team, who are always happy to help. It is this culture that has been invaluable to my professional development. Early into the internship, I was given significant responsibility, from working independently on projects, to attending meetings with clients. This responsibility has meant that I truly feel as if I have contributed to the success of the firm, as opposed to working on trivial tasks. I have also been surprised by BW's lively social scene, from frequent team lunches and after-work drinks to netball and football tournaments with the other offices"
Our Summer Internship Programme 2024
We run an eight-week paid summer internship programme that offers first class training and work experience enabling you to gain an excellent understanding of the role a consultant undertakes within the firm, how our business operates and the opportunity to learn from our Partners and dedicated mentors.
The internship will be across our Actuarial Consulting and Investment Consulting business area, an indication on the work below:
The Actuarial Consulting team provides a variety of actuarial services to defined benefit pension schemes (which include Public Sector Funds)
We help our clients understand and manage the key risks and considerations associated with running their pension scheme
As well as traditional services offered, there are opportunities to be involved in building up our capabilities in other exciting areas of the firm. One example is data analytics work, which involves us using client management data to make sense, model impact and deliver recommendations on business opportunities.
The Investment Consulting team provides investment advice and services to a range of organisations including pension schemes, local authorities, endowment funds, charities and high net worth families. You will gain exposure in a wide variety of areas including producing and presenting tailored investment strategy advice and carrying out technical analysis.
Who are we looking for?
Our current summer internship vacancies require for you to be on track for a minimum 2:1 degree, A at A-Level Maths and Level 6 at GCSE English (or other equivalent qualifications) , we require dedicated individuals with a strong academic background who are dynamic, proactive and have excellent communication skills.
Next steps:
Once you submit your CV and pass the eligibility criteria stage you will be invited to complete the cognitive test and the application form. (PLEASE CHECK YOUR JUNK/SPAM REGULARLY) The application form is an important part of the process as we will get an idea of your motivations and interest in working at Barnett Waddingham. You will be able to find lots of hints & tips with regards to completing the application form online, but for ease we've outlined a few below:
Focus on answering the questions and avoid being too vague.
Do your research on BW and know about the professional qualifications that we offer.
Demonstrate enthusiasm for the role.
Ensure your spelling and grammar is correct.
Please use the correct terminology ie. I want to work as an Actuary instead of I want to work as an Actuarial or I want to work in Actuary
The recruitment process takes place throughout the summer and we're organising all our assessment days in November 2023. In some locations we may recruit through to early next year. Please note, for some offices we will be recruiting on a rolling basis and encourage you to apply as soon as you're ready.
Please be aware, if a particular opportunity becomes oversubscribed, we will close it for applications before the stated deadline. We recommend you submit your full application as early as possible.
We look forward reviewing your application
Core benefits paid for by BW:
Competitive discretionary annual bonus
Life assurance
Group income protection
Private medical cover
25 days holiday per year (up to 30 days with holiday trading)
A generous pension scheme where we contribute 8% of your salary from day one of your employment and you contribute 1% as a minimum
Employee Assistance Programme to support you and your family through any concerns or challenges you may experience
Fresh fruit, hot and cold drinks provided free of charge in all of our offices
Sports Allowance – we pay 50% (up to £50) of your monthly gym membership or sports costs
A comprehensive range of voluntary benefits to suit your life stage and lifestyle including:
Tech scheme
Cycle to work scheme
Dental cover
Healthcare cash plan
Health assessments
Critical illness cover
Extension of private medical cover or life assurance to family members
Discounted gym membership options
Travel insurance
Broad range of discounts at hundreds of retailers including supermarkets, fitness centres, travel and leisure companies
Giving Something Back:
1 paid volunteering day per year as a commitment to our Corporate Social Investment
Support your favourite charity with the "Give as You Earn" option
Match-funding for individuals raising money for a recognised charity
Our corporate social investment programme is an integral part of what we do and is focused on ensuring that our overall impact is a positive one. We recognise that we have an impact that goes beyond our core activities.
Values : our values are PRINCIPLED, RESPECT, QUALITY AND PARTNERSHIP – they are important to us and we want them to be important to you as well.
Wellbeing : employee wellbeing has always been important to us and our approach is to create an environment where individuals will be engaged at work, successful in what they do and able to achieve their full potential, benefiting both their self and the business. BW offer a great range of employee benefits as we believe it's important individuals are supported in making choices which are flexible enough to meet their needs and help support their wellness.
Diversity : we are committed to having a diverse and inclusive workforce where people from all backgrounds, beliefs and perspectives can thrive, feel welcome and develop to their full potential. We are committed to equality of opportunity for all and welcome applications from all suitably qualified candidates, regardless of their race, sex, gender reassignment, sexual orientation, disability, religion/belief, age, pregnancy and maternity, and marriage and civil partnerships. Our recruitment processes are designed to be fair and consistent and enable candidates to compete on a level playing field. We recognise that diversity today means more than race and gender. This is why we created an environment where a variety of different voices are encouraged and heard through our employee network groups. The groups work together to build an inclusive and diverse place for us all to work. We have attained the Disability Confident Committed status and are actively working towards the next level, Disability Confident Employer.
Your progression: we offer career progression opportunities and a focus on training and professional development to provide you with the tools and skills to thrive. We also offer study support for relevant professional or skills qualifications.
Other activities : we have clubs, sporting events, social, cultural and belief groups across our offices if you'd like to join in and meet like-minded people.
Accessibility
Please visit Ability Net should you benefit from advice on making your device easier to use if you have a disability.
Should you require information in a different format, have other accessibility or reasonable adjustment requirements
or if you find any problems not listed on this page, please contact careers@barnett-
or call us on 0333 11 11 222.
Postal applications should be sent to: Talent Acquisition, Barnett Waddingham, St James's House, St James Square, Cheltenham, Gloucestershire, GL50 3PR
Not quite the right opportunity for you this time?
Follow Barnett Waddingham on LinkedIn in order to receive updates and posts about future opportunities, webinars and industry event invites, industry news and insights, exposure to new connections, BW services and new content.
You must sign in to apply for this position.