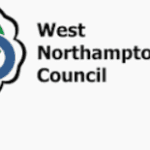 Website west northamptonshire council
Description:
About the role:
We are seeking a highly motivated and compassionate Social Worker to join our exciting team. The Social Worker will be responsible for facilitating discharges from acute settings as well as completing care acts to enable people to live their best lives after an episode of a life crisis.
The ideal candidate will have experience in a social work setting and will be able to work collaboratively with other members of the team.
What will you be doing?
– Conduct assessments of persons in acute settings to determine their social and emotional needs, and develop care plans to facilitate their successful discharge.
– Work with persons and their families to identify social and environmental factors that may impact their recovery and develop strategies to address these factors.
– Provide support to persons and families dealing with emotional and social challenges related to their illness or injury.
– Collaborate with healthcare professionals, community organizations, and other providers to ensure that persons  receive comprehensive care and support.
– Complete care acts to enable people to live their best lives after an episode of a life crisis
– Maintain accurate and timely documentation of assessments, care plans, and interventions in patient charts and electronic health records and systems like Eclipse.
– Participate in team meetings, case conferences, and other collaborative activities to ensure that persons  receive high-quality and coordinated care.
About you:
Have a social work qualification and are registered with Social Work England.
Have knowledge of both the Mental Capacity & Care Acts.
Enjoy working in a fast-paced environment, you're hardworking and committed with enthusiasm for this role.
Have the passion to promote people's strengths and the ability to make a difference in a safe working approach to social work practices.
You are proactive and can think creatively. You demonstrate problem solving abilities, working alongside people to enable them to find their own solutions.
You exercise professional curiosity rather than accept things at face value or make decisions based on assumptions.
Have up to date knowledge of legislation and demonstrable experience of delivering social care outcomes to people in need.
Have good communication and IT skills.
Able to prioritise, using a risk-based approach.
You put your ability to analyse and take action in challenging situations to good use and are confident in seeking support.
You are willing and able to work collaboratively with a wide range of partners, including community groups and the voluntary sector as well as colleagues in health and other sectors.
You love a challenge and have an openness to learn.
You will be required to drive and have transport.
For a further discussion or information about this role, please email: emma.skey@westnorthants.gov.uk
Our benefits:
We offer a wide range of benefits to our employees, these include:
Generous annual leave entitlement starting at 27 days annual leave per year, 28 days for senior managers (pro rata, depending on how many hours per week you work), plus bank holidays. An additional 5 days, linked to continuous service, and ability to purchase up to 6 weeks additional leave per year.
Local Government Pension Scheme plus immediate life cover (3 times your annual salary from day one) and ill-health protection.
Relocation allowance of up to 25% of starting salary or £8,000 (whichever is the lesser, T&Cs apply).
Cycle to work scheme.
Employee discounts with local and national retailers, days out, finance, health and beauty, travel and eating out plus lots more.
Car Lease scheme
Employee Assistance Programme – We have an employee support programme run by Health Assured, an independent, external organisation. Health Assured is available for you and your immediate family members, 24 hours a day, 7 days a week, 365 days a year and includes telephone counselling, legal advice, bereavement support and medical information.
Ongoing training and development opportunities.
A variety of flexible working options to support your work/life balance, including full or part time, term time, 9-day fortnight, etc. (subject to business needs).
Our West Ways of Working – We want our workforce to thrive, and we equip our employees with the right technology to support hybrid and collaborative working, on or off site, depending on the role.
Making a difference – If you want to use your skills and experience with an organisation that are genuinely invested in making a difference, are committed to improving people's lives, and whose success has a direct impact on the wellbeing of your family, friends and people in your local area, then West Northamptonshire Council is the place for you.
The council is in the process of implementing a new pay structure and terms and conditions which will be applicable to this role.  The outcome could result in a future variation to the advertised salary, and this will be discussed at interview.
About us:
We're a new council, following one of the largest shake-ups in local government reform in recent history. As a new authority, we're embarking on an exciting journey to deliver exceptional services for our residents, customers and communities.
Our vision at West Northamptonshire Council is 'to make West Northants a great place to live, work, visit and thrive'. We truly stand by this and work hard every day to make this a reality. Our corporate values, THRIVE, stand for: Trust, High Performance, Respect, Innovate and Empower, they underpin everything we do and how we deliver services.
At West Northants Council, it's about our people. People who thrive with ambition, bubble with new ideas, demand better ways of working, caring about every detail, and who never shy away from a challenge. Our culture is a gateway for new experiences. A place to forge new opportunities. To empower you in your career and unite you with like-minded people.
When potential is unlocked, talent thrives.
Choose a career that offers you a true sense of achievement, fills you with pride and challenges you in a positive way, every day.
West Northants Council, where careers thrive.
If you satisfy all the criteria, kindly click the "Apply" button and submit your resume.