Senior Human Resources Manager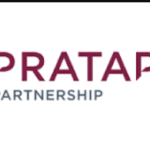 Description
This could be one of the most attractive permanent opportunities for a Senior People Manager in Sheffield this Summer
Shorts Chartered Accountants are an employer with a long history, a supportive culture and strong core values. Their success and growth have been built upon a happy team with strong leadership and opportunities for development.
Their policies have a clear focus on fairness, inclusivity, and a drive for continuous improvement. Their Managing Partner captures the work / life core value as "we work to live, we don't live to work". They have managed to achieve this alongside improving the quality of service they offer to clients.
The HR function is high profile across the business – maintaining the highest levels of control, developing their employer value proposition and ensuring that the firm is a great employer.
Some of the headline responsibilities for the Senior People Manager include;
Create a People strategy and work on projects to support the objectives of the People strategy
Manage the companies annual graduate recruitment program
Foster relationships with local colleges and universities and the Rise program
Manage required changes within our HR software, undertake trouble shooting and training of the People Administrator. Set up/amend HR workflows as appropriate
Develop and manage learning and development training programs, including identifying training needs, the development of training materials, and delivery of training sessions.
Provide support to all of our People Managers, giving advice in regards to disciplinary and capability situations
Provide proactive support to all of our students, including those that have accepted roles with us, including ensuring that all requirements of apprenticeships and awarding bodies are met
Continual review of our processes and procedures for efficiencies and to provide outstanding service levels to our internal clients and potential candidates
Everyone at Shorts can expect everything that would be expected from a great employer progressive firm, and lots more besides;
Core hours policy (7.5 hours per day, working between 08:00 and 18:00).
The ability to take up to two hours for lunch.
Overtime (they hardly work any) to be taken back as time off in lieu.
Holidays start at 25 days or pro-rata equivalent.
Extra 1 day holiday after 5 years' service and thereafter to a maximum extra 5 days.
Ability to buy up to five days holiday or pro-rata equivalent.
Enhanced maternity/paternity/adoption leave.
A fair and sympathetic sickness policy.
Access to Mental Health First Aiders with ongoing associated support.
Employee assistance program for counselling services, medical support, and perks through PAYCARE
Other elements include
Flexible home working policy.
Structured external training and personal development.
Dress for your diary policy.
Death in service 2 x salary.
The opportunity to take one volunteering day per year.
Christmas party and summer social.
Referral schemes for clients and recruitment.
Charity and other social events.
Team Forum.
Free tea, coffee and biscuits (it's important)
You must sign in to apply for this position.