R&D Process Modelling Scientist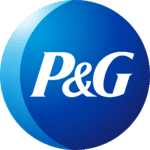 Job details
Here's how the job details align with your job preferences.Manage job preferences at any time in your 
profile
.
Benefits
Pulled from the full job description
Free parking
On-site parking
Job Location
Newcastle Upon Tyne
Job Description
This role is based in our Fabric & Home Care Innovation Centre near Newcastle upon Tyne. We have been "Creating bridges to a brighter tomorrow" here, through the development of major product lines including Ariel and Fairy, for the last 60 years. NIC is an easy 15 minute drive from both the City Centre and the beautiful North East coast-line, with regular and reliable bus connections and the Tyne & Wear Metro network is only a 10 minutes away on foot. There is free on-site parking, a Coffee shop, subsidised restaurant serving breakfast and lunch, a small gym and there are discounted P&G products available to purchase in our Company Shop.
The Automatic Dishwashing Department at Newcastle Innovation Centre is offering a Scientist role starting as soon as possible.
In this role candidates will:
Apply sound science and engineering principles to develop further a model of complex unit operations involving transport phenomena.
Apply the model to run virtual experiments to guide the future direction of product development and manufacturing process design.
Integrate models with pilot scale and full scale experiments to demonstrate the model's predictions.
As a full member of the team, you will have ownership for your projects, leading the development of the models and their application leading to new product and process design. You will have the opportunity to present your work to Senior Management and work within professional and entrepreneurial cross-functional teams in one of the company's major business categories. Corporate and specific job trainings will be provided to accelerate your development. You will be given increased levels of responsibility based on your proven capability to produce outstanding results.
Deadline for application is 22/9/2023.
What we offer you:
Responsibilities as of Day 1 – you will feel the ownership of your projects from the beginning, you will be able to have an impact on the business from the beginning, working on projects given by the Dish business including senior leadership Technical focus – you will have the opportunity to put your technical skills to work on intellectually challenging problems working with our advanced technologies.
Continuous coaching – you will work with passionate people and receive both formal training as well as day-to-day mentoring from your manager, enabling you to grow in a multifunctional, diverse environment and developing your talents and ideas.
Dynamic and respectful work environment – employees are at the core, we value every individual and encourage initiatives, promoting agility and work/life balance.
Compensation & Benefits: you will receive a competitive internship salary as well as other benefits whilst you are with us Job Recommendation: successful candidates will be recommended for hire for a full time role with P&G.
To find more information about our benefits package take a look here: https://www.pgcareers.com/benefits
Job Qualifications
A PhD in chemical engineering with a strong background on mass/heat transfer phenomena, thermodynamics (e.g. sorption isotherms, phase equilibria, activity coefficients), surfactant colloidal science, chemical reaction kinetics, dynamic simulation, process optimization and control.
It is required to have an advanced knowledge in the use of gProms Dynamic process simulation software (or a similar one such as Aspen plus/Hysys) together with knowledge in Matlab/python. Experience integrating CFD and DEM is preferred.
Experience with Design of Experiments and a range of approaches to fit experimental data and carry out parameter selection including polynomial models, mechanistic models and machine learning models.
This is an excellent opportunity for an individual with strong technical background and a passion for applying science to real-world cases to prove his/ her capabilities.
At P&G #weseeequal
We are an equal opportunity employer and value diversity at our company. At P&G we strive to build a culture where everyone feels welcome, included, and able to bring their full selves to work.
We ensure that individuals with disabilities are provided reasonable accommodation to participate in the job application or interview process. Please click here if you require an accommodation during the application process. Please make sure to wait to hear back from us regarding your accommodation before proceeding with the online assessment, we thank you in advance for your patience.
Job Schedule
Full time
Job Number
R000088983
Job Segmentation
Recent Grads/Entry Level (Job Segmentation)