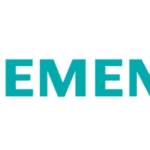 Internship
Description
Are you a forward-thinking and aspiring undergraduate ready to enter the world of Recruitment Marketing? We believe our year-long intern development programme differs from any other. Could this be the next exciting step on your journey? If yes start your marketing career with us at Siemens
This is your chance to learn about how our work impacts everyday life across the world and you could be there at the centre of that work. From learning how a line of code develops into millions of downloads, to exploring the depths and heights of our varying transport projects, build your skills and see how you can be here with us, shaping the future. The Recruitment Marketing team sits within the award winning, Siemens Talent Acquisition Team (TA) recruiting around 700 individuals per year across early careers and professional hires. We have the exciting task of running multi-channel marketing campaigns to attract the best talent.

The Challenge
Embark on your 12-month placement with us whilst taking part in our fantastic intern development programme. We will create an individual training plan to help you to develop the specific skills and knowledge required for your role. By the end of it you will be set up with the best knowledge to equip you for your professional career in Marketing.
Here is a taste of what you can expect from this internship:
Supporting the attraction of talent to Siemens Plc across the UK and Ireland.
Supporting the delivery of our virtual events including liaising with suppliers on design and content and co-ordinating and briefing volunteers.
Supporting with marketing campaigns, website content and social media updates to promote the Siemens brand to the external market. Maximising the use of social media channels, writing posts and managing our internal and external brand ambassadors.
Analysing recruitment data to demonstrate trends, areas of success and recommendations on how to improve marketing activities and strategy.
Supporting the teams commercial process through managing and tracking purchase orders.
Opportunities to get involved in a wide range of projects from across the whole Talent Acquisition function.
Supporting diversity and inclusion topics.
The Candidate
You will be studying towards a Marketing or Business-related degree looking to complete a 12-month Internship as part of your degree.
You are highly organised, enjoy working within a fast paced dynamic team and building relationships with others, and be experienced in the use of a variety of social media tools.
Excellent English writing skills and communication skills
Good knowledge of Office 365 applications including: Word, Excel and PowerPoint along with a practical understanding of the main social media channels and their use in a business context
Openness to learn new IT tools and content management systems
Experience with editing images and video and familiarity with html, video and image formats is desirable
You must sign in to apply for this position.