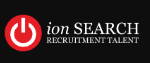 Job details
Here's how the job details align with your job preferences.Manage job preferences at any time in your 
profile
.
Marketing Graduate / Graduate Marketing Executive
Liverpool
STARTING SALARY – £22,000
Are you a recent marketing graduate looking for your first role in marketing?
Joining us, you will be working with experienced consultants who have a proven track record in the recruitment industry, along with a learning and development platform!
Your future benefits as a Graduate Marketing Executive:
·Opportunity to earn bonus!
·Incentives: lunch clubs, poker nights, race days, end of month drinks
·Work with the global brands
·Birthdays and Christmas off
·Being apart of the fastest growing company in the world
Being a part of index offers the opportunity to work in a dynamic and fast-paced environment, where growth and innovation are paramount.
At index, our only goal is to "do it better".
What you'll be doing as a Graduate Marketing Executive…
·Create awareness of and develop each brand we have
·Communicate with target audiences and build and develop customer and client relationships
·Manage marketing campaigns, including advertising and direct marketing
·Produce creative content
·Work alongside our Marketing team to achieve great results
·Conduct market research
·Develop relationships between key stakeholders
·Copywriting
At Index, our product is a result of our drive, we care not because we should, but simply because we do.
What an Index Player looks like:
·A passion for B2B marketing with world-class communication skills
·A marketing degree (ideally 2:1 or above)
·Knowledge of marketing strategies, channels and branding
·Growth mindset
·Confident and competitive
·Resilient
·Positive can-do attitude
Joining index is your opportunity to accelerate your career progression and gain invaluable experience that can set you up for success within the company in the long term.
Hit Apply Now and Launch with us today.
Job Types: Full-time, Permanent, Graduate
Salary: £22,000.00 per year
Schedule:
Supplemental pay types:
Education:
Work Location: In person
You must sign in to apply for this position.