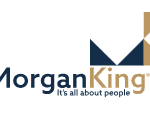 Description
Are you a recent or soon-to-be graduate with a deep fascination for metallurgy or material science? Do you have a keen interest in translating theoretical knowledge into real-world applications? We have a fantastic opportunity for an ambitious Graduate Metallurgist to join our thriving metals manufacturing business located in the heart of Sheffield, United Kingdom.
Role and Responsibilities:
Collaborate with our seasoned metallurgical experts to conduct experiments, tests, and analysis on various metal alloys.
Gain hands-on experience with advanced laboratory equipment, such as microscopes, spectrometers, and mechanical testing devices.
Assist in the development and improvement of metal manufacturing processes, ensuring quality and efficiency.
Analyze data, generate technical reports, and contribute to presentations to communicate findings and recommendations effectively.
Participate in cross-functional teams, working closely with engineers, technicians, and researchers to drive innovation in metallurgy.
Stay up-to-date with industry trends and emerging technologies, bringing fresh perspectives to our projects.
Qualifications:
Recent or upcoming completion of a degree in Metallurgy, Material Science, or a closely related discipline.
Passion for learning, experimenting, and applying knowledge to practical challenges.
Benefits and Perks:
Competitive compensation and benefits package.
Opportunities for professional growth and skill development.
Exposure to a wide range of projects spanning different industries.
Access to cutting-edge laboratories and resources.
Collaborative and inclusive work environment
You must sign in to apply for this position.