Graduate / Junior C++ Programmer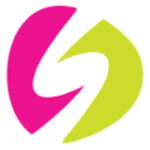 Junior C++ Programmer- C++ / Visual Studio / STEM Degree / Open-Source / Git / Graphics
BRAND NEW ROLE IN BIRMINGHAM WITHIN AN EXCITING DAME DEVOPMENT COMPANY SPECIALISING IN C++!!!
Graduates with Commercial experience using C++ considered.
Onsite position
Salary up to 30,000
C++ / Visual Studios / STEM Degree / Open-Source / GIT / Graphic
To apply please email me or call for more information
Based in Birmingham we are a growing Gaming company within the gambling industry who are seeking to appoint a talented Graduate Game Programmer with solid C++ / Visual Studios skills to join the team and continue to succeed within the market. We work on a variety of different projects and games.
WHO ARE WE?
Rapidly expanding since our inception, we create a variety of games for the gambling industry and work with a variety of different clients and provide them with some well-known games across various sites. We are a very close-knit team who all get along and looking for a new face to join us and help us create new games and continue our success within the industry. We are passionate about technology and always keeping up to date with the latest tech, we are using C++ 20. We are very passionate about making effective and fun games that also have visually appealing aspects. Since our growth we are now looking for a new graduate with the relevant experience to join us, you will use your visual Studios / C++ to strive in the role.
WHAT YOU WILL BE DOING?
Immersing yourself as a key member of the development team, you will be working alongside the midlevel and senior developers to complete all the tasks and get up to speed. On the Junior level it takes around 2-3 months to write one of our games. We will provide you with the training to be able to work independently and provide you with the opportunity to develop your skills and progress within the company. Ideally you will have previous experience working with C++ so the transition into this role should be quick and you can start working on projects and creating games from the start to finish. Interviews will be held soon so please apply today to express your interest.
WE NEED YOU TO HAVE
C++ / Visual Studios
Great attitude
Desire to embrace and learn new skills.
Ideally commercial experience using C++.
STEM Degree
IT'S NICE TO HAVE
Open-Source / Git / Graphics
Keen interest in the gaming industry
TO BE CONSIDERED
Please either apply by clicking online or emailing me directly to . For further information please call me on . I can make myself available outside my normal working hours to suit from 7am to 10pm. If unavailable, please leave a message and wither myself or one of my colleagues will be in touch. By applying for this role, you give express consent for us to process & submit your application to our client in conjunction with this vacancy only. Also feel free to follow me on twitter @klickstarterhan or connect with me on LinkedIn just search Hannah Butterworth on the search bar. I look forward to hearing from you.
KEY SKILLS: C++ / Visual Studios / STEM Degree / Open-Source / Git / Graphics
You must sign in to apply for this position.