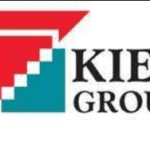 Description:
We're looking for a Graduate Design Engineer to join our Kier Professional Services team in Liverpool.
This is a fantastic opportunity to join a leading construction and infrastructure services company on one of our structured graduate development programmes. These programmes have been designed to provide you with the experiences and tools needed for progression within your chosen career.
What will you be responsible for?
As a Graduate Design Engineer you'll be working within our Kier Professional Services (KPS) Team. At the core of our project delivery is technical excellence, utilising the latest building methods, innovations and technology to ensure we offer the best value for our clients.
KPS are our in-house team of consulting engineers, providing temporary works designs, permanent works designs and technical support to the whole of the Kier Group,. As our centre of technical excellence, KPS are behind many of our innovation successes, adding value for our colleagues and clients every day.
Working for KPS, you will have exclusive access to a vast range of projects, including some of the UK's major infrastructure projects. KPS support around 500 Kier projects each year, undertaking thousands of designs and providing a wide range of technical advice and related services.
You will contribute to the delivery of a wide range of civil and structural designs and related services, providing solutions which are safe and buildable. This will include:
Temporary Works design and checking, above and below ground in all materials integrated with the permanent design as applicable.
Permanent designs for buildings, highways, infrastructure property, and utility services, as part of an integrated design and construct offering.
Tender and bid-winning support including design schemes, feasibility studies, production and evaluation of concepts; focussed on buildability, efficiency and innovation; enabling cost estimates to be developed.
Technical assessment and review of 3 rd Party designs, ensuring compliance with the brief to meet client and Kier expectations.
Resolution of technical project, construction and design issues, incidents, defects and failures; incident investigation, examining causes of failure, rectification analysis, review, advice and redesign.
How does the graduate scheme work?
When you join, you will be enrolled onto our graduate scheme. The programme will take 2 years to complete and has been designed to equip you with the skills you need to excel in your chosen profession and help you achieve professional membership or chartership.
You can find more details about our schemes here.
What are we looking for?
The role of Graduate Design Engineer is great for you if you have:
An Engineering Council accredited degree (Masters preferred) in civil, structural or geotechnical engineering
Strong mathematical and analytical skills and a practical problem-solving mindset
A UK driving licence
We're all about finding potential here at Kier, and transferrable skills are always welcome! So even if you don't tick every box, please apply and we can have a chat.
Rewards and benefits:
We're proud to be able to offer our brilliant people a wide variety of benefits that you can tailor to your needs. You can see more information of benefits here.
Diversity and inclusion:
Making Kier a diverse and inclusive place to work is a huge priority for us. We're proud of the steps we've taken so far, but we know we must always do more. Our employees are key in shaping Kier's diversity and inclusion initiatives and our people have made a huge impact on how we work, by using their experiences to shape our policies.