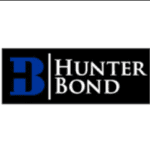 Description
Job title: Graduate Analyst
Client: Unique Financial services firm
Salary: Up to £33,000 + bonus and benefits
Location: London
Looking for a Graduate with 0-2 years experience An exciting opportunity to work as an Analyst in a niche Financial services company to join the Technical team. You will be analysing data sets to provide insight to clients and collaborating on conducting research, risk analysis and claims work.
Responsibilities:
Analysing documentation and contributing to risk analysis reports
Supporting qualitative research by conducting client interviews
Presenting complex report to clients
Collaborating with clients to deliver solutions
Skills:
2:1 minimum degree at a Top UK University and outstanding academic background
Collaborative with good communication skills
Excellent analysis skills, with an analytical background looking at qualitative and quantitative research methods
Enthusiastic and a quick learner
(Desirable) 1-2 years experience in a Commercial role
If you are interested in this position and meet the above requirements, please apply immediately OR reach out to
You must sign in to apply for this position.