English Teaching Assistant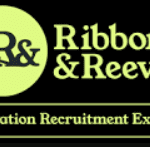 Description:
Role Overview:
An exciting opportunity awaits an ambitious English Graduate to embark on a fulfilling journey into the world of education. This role as an English Teaching Assistant provides a unique chance to gain valuable experience, setting the stage for a potential career as an English Teacher. Join a vibrant school in Wandsworth and contribute to the academic development of students while enhancing your skills and knowledge.
Key Details:
Qualifications: Minimum 2.1 degree from a Top 30 UK University in English.
Salary: £450-£500 per week, paid weekly on a PAYE basis.
Opportunity: Invaluable experience prior to potential PGCE.
School Rating: "Outstanding" OFSTED rated school.
Support: The school is committed to supporting successful applicants throughout their journey.
Responsibilities: As an English Teaching Assistant, you will play a pivotal role in supporting students working towards their GCSEs in English. Your strong English background, confidence, willingness, and enthusiasm will contribute to creating a positive learning environment.
If you are an ambitious English Graduate with a passion for education, we invite you to apply. Click "apply" and  considered for this exciting opportunity.