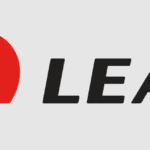 Description
Company Overview
Role overview:
A fantastic opportunity has become available for a 12-month internship for the role of Engineering Intern, within Lear Corporation UK, based at the Coventry. The intern will support the engineering functions with generating process flows, instructional content and manage the access of the engineering community to their designated data store.
Main Responsibilities:
Support with compiling and structuring Lear specific content, both mechanical and intellectual, to ensure the wider engineering disciplines have access to the same, latest information.
Support with budget tracking, expenditure reports and high-level auditing.
Help streamline how, when and where engineering data is stored.
Support in publishing SPL's, lessons learned
Provide a commonised structure for all disciplines that compliments the core tools being developed.
Provide new and updated process flows for key engineering documents
Propose improvements to how the engineering data is communicated.
Support in securing new and refresher training courses for various disciplines throughout the team
Control and manage access for engineers to reach their required topics
Perform audits on all documents for compliance and relevance to the latest cascaded documentation.
Commonise and offer suggestions to how this data is stored and communicated to provide an efficient experience for the engineering community
Key skills and Qualifications:
Enrolled on a Mechanical, Aerospace, Automotive or Motorsport Engineering degree
Currently finishing second year, predicted a 2:1 finish Self motivated and focused
Keen to work on multiple projects at once
Able to navigate ambiguity
Curious to challenge existing methods
You must sign in to apply for this position.