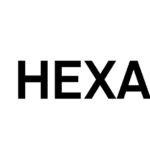 Website Hexagon Manufacturing Intelligence
Internship
Description
A vacancy exists in the engineering team for an 11 week internship in the System Dynamics business unit within Hexagon. As a business unit, we develop multi-fidelity simulation software for system level analysis of a vast range of applications. Romax focuses on rotating machinery, especially e-powertrains. Adams is for multi-body dynamics and Elements is a platform for 1D system level simulation.
The position offers an exciting opportunity for a mechanical/manufacturing/materials engineering undergraduate or recent graduate. The successful applicant will be part of the Global Engineering team working on improving gearbox and transmission design processes by creating Design for Manufacture methods. As such you will be working across the System Dynamics and Virtual Manufacturing and Costing business units to connect the design and manufacturing simulation solutions together in a unique and advantageous workflow.
The position will be located out of our Nottingham HQ and will mainly be based in the office. Working from home is a must on Fridays and is an option on other days of the week. You will be working with teams that are located across the globe and therefore communication and team working skills are essential to the role.
Responsibilities
Main focus will be on enhancing our Design for Manufacture processes
Use of System Dynamics tools, mainly Romax
Exposure to VMC software
Development of internal tools/process for Design for Manufacture
Dissemination of project outcomes to technical teams
Requirements
Undergraduate or recent graduate with a degree in Mechanical, Aerospace/Aeronautical engineering, Manufacturing Engineering or other Applied Science degree.
Interest in Design Engineering and/or Manufacturing
Gearbox/Powertrain interest or experience
Understanding and interest in manufacturing and/or materials
Willing to learn and develop software tools and processes.
Ability to work well in teams that are working remotely.
FEA experience preferred.
Manufacturing process simulation experience preferred.
Right to work in the UK (Full time hours)
Able to commence internship June/July 2023
You must sign in to apply for this position.