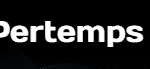 Egress Software Technologies
Job details
Here's how the job details align with your job preferences.Manage job preferences at any time in your 
profile
.
Job Description
Our client is a structural engineering consultancy that specialise in temporary works and have been established for 10 years. They are looking for a bright enthusiastic mechanical engineering graduate or civil engineering graduate to join their team.
You will be trained in the design and CAD software and in the specific standards associated with temporary works design. The company has a great reputation for training graduates from fresh out of University into experienced engineers. So if you are looking for your first step in the engineering sector and want to work for a welcoming, fun and supportive company then please apply.
The company are able to offer an immediate start if required. Graduates with a degree / ONC/ HNC/ HND in mechanical engineering / civil engineering / architectural engineering would be highly desirable.
You must sign in to apply for this position.