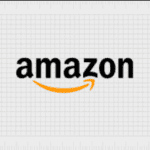 Description
Economist internship (3 months), Economic Decision ScienceAre you excited about applying economic models and methods using large data sets to solve real world business problems? Then join the Economic Decision Science (EDS) team.
EDS is an economic science team based in the EU Stores business. The teams goal is to optimize and automate business decision making in the EU business and beyond.An internship at Amazon is an opportunity to work with leading economic researchers on influencing needle-moving business decisions using incomparable datasets and tools.
It is an opportunity for PhD students in Economics or related fields.We are looking for detail-oriented, organized, and responsible individuals who are eager to learn how to work with large and complicated data sets.
Knowledge of econometrics, as well as basic familiarity with Stata, R, or Python is necessary. Experience with SQL would be a plus.As an Economics Intern, you will be working in a fast-paced, cross-disciplinary team of researchers who are pioneers in the field.
You will take on complex problems, and work on solutions that either leverage existing academic and industrial research, or utilize your own out-of-the-box pragmatic thinking.
In addition to coming up with novel solutions and prototypes, you may even need to deliver these to production in customer facing products.
Roughly 85% of previous intern cohorts have converted to full time economics employment at Amazon.
We are open to hiring candidates to work out of one of the following locations:
London, GBR
BASIC QUALIFICATIONS
PhD student or closely related field (enrolled in 3rd year or more and not currently on the job market)
Proficiency in R, Python and/or Stata
PREFERRED QUALIFICATIONS
Experience with SQL
Experience working with large data sets
Knowledge of econometrics
Strong research track record
Attention to detail
Amazon is an equal opportunities employer. We believe passionately that employing a diverse workforce is central to our success. We make recruiting decisions based on your experience and skills. We value your passion to discover, invent, simplify and build. Protecting your privacy and the security of your data is a longstanding top priority for Amazon.
You must sign in to apply for this position.