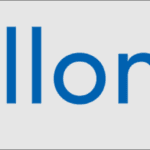 Job details
Here's how the job details align with your job preferences.Manage job preferences at any time in your 
profile
.
Cellomatics BioSciences Ltd. is a rapidly growing specialised Contract Research Organisation (CRO) providing pre-clinical laboratory services to support the drug development programmes of Biotech and Pharmaceutical companies.
Cellomatics BioSciences Ltd has a position for Data Researcher to join our operations at 10 Colwick Quays Business Park, Nottingham, UK with an immediate start. This individual will report to the Senior Director, Customer Engagement.
Job Responsibilities:
To carry out research on new customer and prospect contacts, to attain email addresses and LinkedIn and Twitter profile handles.
Research on specific Pharmacological / Biotech companies on areas they would like to work including a list of new clients and previous clients

at their websites and other public information about the company
review their drug development pipelines to see areas of interest for Cellomatics to sell
Record information into a contact marketing database system

Review Cellomatics' data to ensure that all contact information is up to date and relevant.
Qualifications and Essential Skills:
Qualification Digital Marketing, Lead Generation
Prior experience in Biotech / Pharma may be useful
Excellent communication, analytical skills
A quick learner, have good problem-solving skills, and be able to work effectively in a team
Experience of using excel and other office software
Location: Nottingham
Job Type: Internship
Contract: 3 months
To apply, please confirm your status of eligibility to work in the UK and send your CV with a covering letter outlining why you feel you would be suitable for this role to info@cellomaticsbio.com
You must sign in to apply for this position.