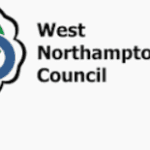 Website west northamptonshire council
Description
About the role:
Join our Customer Service Centre team and play a crucial role in maximizing the resolution of customer inquiries at the initial point of contact. We're committed to achieving key objectives, including resolving up to 80% of queries on the first interaction, enhancing customer satisfaction, and minimizing the need for customers to make repeat calls in pursuit of resolution or action. Your contribution will make a direct impact on our commitment to delivering top-notch customer service!
The Customer Service Advisor will be the first point of contact for all of the Council's external customers, with enquiries/issues related to the following service areas:
Adult Social Care
Community Occupational and Assistive Technology
Children's Social Care for all across Northamptonshire
Births, Deaths & Marriages
Blue Badge
General Enquiries
Councillor / MP Enquiries
Early Years
Schools & Education Services
Adult Learning
Free School Meals
Highways & Planning
Libraries
Salary:
£26,516 – £28,013
What will you be doing?
Working alongside our colleagues in Customer Services, you'll support:
Resolving at least 80% of customer queries by telephone, face to face and email, only forwarding / escalating to others in exceptional circumstances.
Assessing, analysing, interpreting and recording customer needs using appropriate skills and technology, to enable customer issues to be resolved and a database of customer needs and contact to be developed
Resolving complaints/concerns at the first point of contact, where possible, minimising the need to escalate to the Customer Feedback Team for investigation.
Continuously seeking to improve the service offered to customers, proactively interpreting customer needs and suggesting improvements to service delivery
Monitoring and assessing personal performance against targets, seeking support as necessary in order to deliver Customer Service Centre KPIs
Sharing knowledge and information with colleagues, contributing to the team's ability to deliver continuous performance improvements
Ensuring customers are regularly updated on the progress of their enquiry or service request as agreed at point of contact (where applicable).
Proficiency in the use of all technology deployed in the Customer Service Centre to help facilitate an excellent customer experience
Demonstrating awareness/understanding of equal opportunities and other people's behavioural, physical, social and welfare needs.
Ensuring that reasonable care is taken at all times for the health, safety and welfare of yourself and other persons, and to comply with the policies and procedures relating to health and safety within the department.
Carrying out any other duties which fall within the broad spirit, scope and purpose of this job description and which are commensurate with the grade of the post.
About you:
You don't need experience across all aspects of the job as that will form part of your development journey, but you will need experience of working in a team and in a customer focused environment as this is the central to the role.
You'll need to have a solutions driven and adaptable approach to working, thrive in a busy environment with a positive approach to challenges!
Ideally you will have previous experience of working in a customer based Face to Face and Contact Centre environment. You will be able to smoothly manage different processes whilst being able use your own initiative to 'think outside of the box'.
If you've got experience within West Northants Council , that's great, but not essential; being adept at building relationships with key hiring managers and quickly developing an understanding of customer excellence is most important.
Our benefits
We offer a wide range of benefits to our employees, these include:
Generous annual leave entitlement starting at 28 days annual leave per year, 29 days for senior managers (pro rata, depending on how many hours per week you work), plus bank holidays. An additional 5 days, linked to continuous service, and ability to purchase up to 6 weeks additional leave per year.
Cycle to Work scheme.
Local Government Pension Scheme plus immediate life cover (3 times your annual salary from day one) and ill-health protection.
Employee discounts with local and national retailers, days out, finance, health and beauty, travel and eating out plus lots more.
Car Lease scheme
Payment of professional subscription / membership – If your job description requires that you are registered with or are a member of a professional body, WNC will pay for your professional subscription or membership fees.
Employee Assistance Programme – We have an employee support programme run by Health Assured, an independent, external organisation. Health Assured is available for you and your immediate family members, 24 hours a day, 7 days a week, 365 days a year and includes telephone counselling, legal advice, bereavement support and medical information.
Ongoing training and development opportunities.
A variety of flexible working options to support your work/life balance, including full or part time, term time, 9-day fortnight, etc. (subject to business needs).
Our West Ways of Working – We want our workforce to thrive, and we equip our employees with the right technology to support hybrid and collaborative working, on or off site, depending on the role.
Making a difference – If you want to use your skills and experience with an organisation that are genuinely invested in making a difference, are committed to improving people's lives, and whose success has a direct impact on the wellbeing of your family, friends and people in your local area, then West Northamptonshire Council is the place for you.
About us:
We're a new council, following one of the largest shake-ups in local government reform in recent history. As a new authority, we're embarking on an exciting journey to deliver exceptional services for our residents, customers and communities.
Our vision at West Northamptonshire Council is 'to make West Northants a great place to live, work, visit and thrive'. We truly stand by this and work hard every day to make this a reality. Our corporate values, THRIVE, stand for: Trust, High Performance, Respect, Innovate and Empower, they underpin everything we do and how we deliver services.
Hear more from our Chief Executive, Anna Earnshaw, about what it's like to work at West Northants Council https://youtu.be/lV0EfeUF4aU
At West Northants Council, it's about our people. People who thrive with ambition, bubble with new ideas, demand better ways of working, caring about every detail, and who never shy away from a challenge. Our culture is a gateway for new experiences. A place to forge new opportunities. To empower you in your career and unite you with like-minded people.
When potential is unlocked, talent thrives.
Choose a career that offers you a true sense of achievement, fills you with pride and challenges you in a positive way, every day.
West Northants Council, where careers thrive.