Content Marketing Executive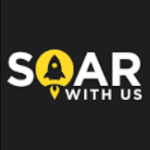 Description
Hey there Matt here from Soar With Us, one of the fastest-growing advertising agencies in the UK working directly with high-growth DTC e-commerce companies. Our mission is to be the UK's most renowned full-service digital marketing agency, pushing brand owners to new heights they never thought possible.
We're on the lookout for A-Players hoping to join our team of content marketers.
Our core values:
Extreme ownership – taking responsibility for every outcome within your control.
Quality – how you do one thing is how you do everything.
Profit – we think making money is great, especially for our partners.
Personal happiness – you are here because you want to be.
Background:
Founded by Olly Hudson and Joe Marston in 2019, Soar With Us is one of the fastest-growing advertising agencies for e-commerce brands in the UK with a team of 25 A-Players. In 2022, we spent over £20m on Meta and TikTok ads profitably for our clients including the likes of The Essence Vault, Art of Football, Public Desire, and many more.
In Q3 '23 we've been focussing on building a strong market leader positioning within the DTC sector, sharing insights from our team of expert marketers and broadcasting our success stories in order to attract clients. As part of this process, we've been increasing output across all major social channels, our on-site blog and our newly launched newsletter. We are looking for a marketing executive to play an important and exciting role in this, for both the agency and the founders' personal brands.
Reporting directly to our Marketing Manager, you will support with written and visual content across all channels – coordinating output across our internal teams and creating industry-leading content. All while upholding our core values of extreme ownership, quality, happiness, and profit.
On a day-to-day basis, you'll be working with and learning from our team of acquisition and retention marketing experts who are leading over 60 brands' growth across Meta, TikTok, Google and Email/SMS marketing channels. Using their insights and your own learnings, you'll be producing high-quality content for our marketing channels, supporting our founders' personal brand content, and supporting our content marketing partnerships with industry-leading SaaS partners and other service providers.
This is a career-defining opportunity; allowing the right candidate to take on start-up-style responsibilities and have a direct impact on catapulting Soar into the stratosphere.
Main Accountabilities:
Co-ordinate and create industry-leading written, graphic and video content for various social media channels, our website and newsletter output.
Ensure all content aligns with the company's brand voice, style and messaging. We are industry leaders, and our insights and output must align.
Schedule, post, and monitor content across various social channels, ensuring optimal engagement and reach.
Work closely with team members across multiple departments, including our Head of Acquisition and both founders to craft compelling pieces of content using their unique insights.
Analyse performance, pull insights and strive to apply a data-driven approach to improvement over time. Refining the strategy to ensure we are maximising reach and achieving key business objectives.
Provide expertise on current eCommerce best practices, including but not limited to; Paid Ads, Retention strategies, creative, CRO, landing pages, product strategy, Shopify, analytical tools, etc;
Keep up to date with eCommerce best practices of tomorrow through training, research, etc;
Effectively communicate and collaborate across the Company via Slack, Google Meets.
Embody our core culture pillars daily.
Success in 6 months:
You have developed good relationships with all members of the team. You've worked out what they're good at, what they're passionate about, and how you can lean on their knowledge to provide key insights to use in our content.
You have a rock-solid understanding of how we operate, our core values, and the services that we offer and you are communicating this to an external audience effectively. You've actively learned about any areas that are key to our operations so you can communicate effectively and confidently with anyone about them.
You are producing written and video content that can be used and distributed across multiple channels effectively and efficiently.
You have a clear understanding of who you are creating content for and ensuring it's going to resonate with them, drive engagement, and ultimately build or following and presence in the e-commerce space in the UK and beyond.
Success in 12 months:
You are delivering high-quality written and video content across all of our channels that are elevating us as a brand and pushing us towards our goal of being the No.1 E-commerce Scaling agency in the UK.
You've shown that you can manage your own workload effectively, and you are proactive in managing your time and responsibilities.
You are working on bigger projects, collaborating with management in all areas of the agency.
It's clear to anyone looking at our content that we're market leaders, experts in our field, and know that if they were to come on board that we'd get results for them that are unmatched when compared with other agencies.
DTC business owners are actively seeking out and engaging with our content, looking to what we produce to drive their businesses forwards and sharing to their networks.
You are constantly reviewing the content that's being produced, reporting insights and action points to management, and actively looking for areas we can improve and opportunities we can take advantage of.
Success in 24 months:
The content that you've been making is consistently driving leads to the sales team and we've secured some huge deals thanks to the content that you've been working on.
You've progressed up the ranks and to management. As Soar grows, so do you. Content production has scaled up meaning we need a bigger team to manage more significant projects.
You've delivered multiple successful projects across the channels that we're operating.
We know that we can trust you completely to create and manage amazing content across all of the channels we are operating in.
We can see in the results that you've moved us forward as an agency with the content you produce. You've helped cement Soar With Us's household name in the global e-commerce ecosystem.
Attitude: You,
will take complete ownership of your successes and failures;
are entrepreneurial with the ability to see the bigger picture;
have a proactive approach;
have exceptional attention to detail;
are able to self-manage and prioritise tasks efficiently;
have excellent leadership qualities;
Experience & skills:
Bachelor's degree in Marketing, Communications, Design, or a related field.
1-2 years of experience in content creation, social media management, or a related role. Preferably within a marketing company.
A strong portfolio showcasing written, design, and video work.
Experience with social media analytics tools and performance metrics.
Strong research skills. Our industry is fast-moving and there is a need to stay up-to-date and proactively seek out the latest trends and insights.
The benefits of working at Soar:
Our incredible client base. We work with a wide range of companies, spanning multiple niches and continents. You will be working in collaboration with some of the fastest-growing and most established DTC e-commerce companies in the world.
Building your skills. Our diverse service offering and client base ensure that no two days are the same – with opportunities to broaden your skillset at every turn. We're committed to ensuring that all of our team are constantly developing and evolving toward their own personal goals and you would be no exception
Ongoing mentoring. You will get many hours of 1-on-1 coaching/mentorship with our senior management team, and learn to expertly advertise DTC brands which is an incredibly sought-after skill.
Start-up sensibilities. You have the rare opportunity to work with a 3-year-old agency and have a huge impact on how we do things.
Flexible, hybrid working. We're a modern agency, with trust and respect for everyone who works here. As such, we offer the option to work from our vibrant Leeds office, from home, or a combination of both.
Free food with weekly Friday Deliveroo.
Numerous internal social activities are arranged by our social sec at the end of each month. We also host larger social events at the end of each quarter
Compensation:
An annual salary between £22,000 and £25,000, depending on your experience level.
You'll receive 25 days of paid holiday per year (plus an extra holiday for your Birthday), along with a workplace pension.
Other competitive perks.
To apply, submit your application with CV through LinkedIn, and send an email to matt at and andrew at with your best subject line and a short paragraph of why you want to work at Soar within this role.
You must sign in to apply for this position.