Civil Engineering Graduate EC2:2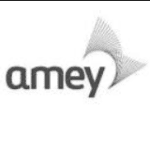 Benefits
Pulled from the full job description
Additional leave
Company pension
Gym membership
Your Opportunity
We have a fantastic opportunity for a Civil Engineering Graduate to join Amey's CAFA Account.
Starting Salary: £28,500
Location: Liverpool
Start Date: 2nd September 2024
Whether you're looking to grow your skills through a graduate programme, apprenticeship, or placement, we embrace difference and believe everyone deserves the chance to fulfil their potential. Develop, get training, earn a salary, and make an impact whilst doing work that matters. Join us on one of our early career's programmes, and you can be part of the teams working on complex projects that are making a difference. Want to build an extraordinary career? Take a look below.
Amey has been working in partnership with Network Rail since 2009 to deliver the Civils Examinations and Assessment Framework Agreements. We are responsible to undertake the examination and assessment of railway structures across the UK.
As part of our Structures Assessment Team based in Liverpool, York, Crawley, or Cardiff, you'll have the opportunity to be part of a national team that undertakes the inspections and structural assessment of a wide variety of railway structures, from bridges carrying trains over roads and waterways, to highway and footbridges crossing the railway, as well as station canopies and train sheds. These structures are part of the heritage of our country, and we need to ensure that they are safe to meet today's needs as well as tomorrow's.
The Civils Assessment Framework Agreement (CAFA) team comprising approximately 60 Engineers and Technicians at all levels, who plan and undertake the initial inspections of these structures, using a variety of specialist access techniques, from confined spaces to rope access, and new technologies such as 3D laser scanning, 360° cameras and aerial drones to collect all the information required to complete a full structural analysis. In the office, our engineers use a range of design tools to ensure we deliver consistent assessment results to our clients, including 3D CAD, structural analysis and Finite Element modelling systems. Software that is regularly used includes Archie-M, Limit State Ring, SuperSTRESS, STAAD Pro, and Lusas.
You will use your engineering knowledge and skills to deliver robust structural assessments, to help us inform our clients, which will enable them to continue the safe, efficient, and optimal management of the capability of their structure assets.
You will be also responsible for:
Planning and undertaking bridge inspections to confirm structural details and condition,
Developing innovative solutions to enhance inspection and technical capabilities,
Preparing technical drawings and reports,
Undertake numerical analysis and calculations to determine the structural load carrying capacity,
Proposing strengthening and maintenance options.
Our 2-year Graduate programme at Amey will challenge and inspire you to reach your full potential and build your career with a guaranteed permanent position for you to transition into once you have finished. Throughout your Graduate programme, you will receive first-class mentoring and a structured learning and development programme to enable your professional and personal development. We'll also support and pay towards a relevant professional qualification.
We want to hear from you if you have:
Civil Engineering/Civil Structural Engineering 2.2 Degree,
Full driving license or working towards it,
You must be available to join the programme in September 2024,
Passion for developing your skills both professional and personally,
Please note that a clearance check will be required if you are successful in your application.
What we offer you
Join us on our Graduate 2024 Programme, and we will invest in you to become the best version of yourself.
Career Development – we will provide you with a clear career path by tailoring a program that's unique to you.
Support Network – you will be partnered with a dedicated buddy and mentor, as well as community of peers who share your level, building a strong network that will support you forward every step of the way.
Pension – generous pension scheme which we will contribute to
Holidays – minimum 24 days holiday + bank holidays + option to buy additional days.
Choices – our flexible benefits scheme is tailored by you, including buying additional annual leave, cycle2work scheme, charity giving and gym membership.
Save with Amey – our online voucher portal gives you access to thousands of discounts from leading retailers to help you save on shopping, days out, or nights in. It includes healthcare, free GP service, dental vouchers.
Social Value – You'll get 2 Social Impact Days each year to contribute to your favourite causes, and where eligible, participate in the Duke of Edinburgh Gold Award.
Who is Amey?
We are a leading provider of full life-cycle engineering, operations, and decarbonisation solutions, for transport infrastructure and complex facilities.
Our purpose is to deliver sustainable infrastructure solutions that enhance life and protect our shared future.
We combine exceptional expertise in Consulting & Design, Advisory & Analytics, Transport Infrastructure and Complex Facilities to design, manage, and maintain clients' assets throughout their lifetime.
Our leading data and analytics capability enable us to create transformative solutions that strengthen resilience and drive sustainable improvements.
We embrace difference and support individuals to work in ways that work best for them.
We are committed to working sustainably and by working in partnership with the communities we serve, so people and the planet are protected.
To find out more take a look at our website Early careers | Amey
Application Guidance
Amey is committed to Inclusion and Diversity. We welcome applications from all suitably qualified candidates, regardless of their race, gender, disability, religion/belief, sexual orientation, or age. We are also committed to offering applicants with a disability an interview if they meet the minimum requirements for the role.
Please contact our recruitment team at earlycareersrecruitment@amey.co.uk to discuss any access needs, reasonable adjustments or additional support that may be required at any point during the recruitment process.
Apply today – We are excited to hear from you!
We reserve the right to close this vacancy before the closing date should we receive sufficient applications for the role. Therefore, if you are interested, please submit your application as early as possible.
You must sign in to apply for this position.