Business Development Executive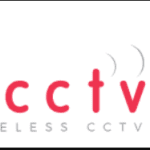 Description
WCCTV's team of Business Development Executives are responsible for driving new sales opportunities for our rapidly growing business. You will be responsible for finding and retaining potential customers for WCCTV's innovative mobile surveillance cameras.
Requirements
WCCTV is an equal opportunities employer and encourages applications from a broad range of backgrounds.
Area of Responsibilities
Sales & Business Development
Responsibilities
In your first 3 months you will:
Be constantly learning – we will help you build upon your knowledge of the company and our products, ensure you can identify our unique selling points and benefits, whilst gaining an understanding of competitor analysis.
Work closely with a Senior BDE – gain from their experience and skill set, they will act as your mentor and guide from day one.
Arrange your first (of many) meeting – put your research and newfound knowledge into practice, your first meeting could be your first deal.
From month 3 onwards you will continue all of the above and:
Develop your portfolio – you will continue your research of potential new prospects and build relationships within the industry.
Have fun! – this role is target-driven, we will support you to meet and exceed your targets, provide a vibrant atmosphere, and incentivise you along the way.
Build a career – we've had great success with our previous placement students with them returning once graduated to build their careers.
You must sign in to apply for this position.