Business Analyst Placement Program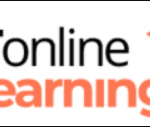 Job Title: Business Analyst
Salary: Starting at $50,000
Experience Required: Entry level
Job Description: A business analyst is a problem solver who investigates issues or weaknesses within an organization, analyzes solutions, and facilitates necessary changes. They require good admin skills and communication abilities.
Qualifications: Participants in the business analysis study and placement program gain a minimum of 4 internationally recognized qualifications

Are you looking to start a career as a Business Analyst (BA) and need tailored recruitment support and the right qualifications to secure your career?

A business analyst is a problem solver who for example investigates an issue or area of weakness within an organisation, analyses solutions and helps facilitate the change that is needed.

If you enjoy problem solving and analysing, have good admin skills and communicate well, then a career in this rewarding sector will suit you.

Demand for junior business analysts continues to soar as organisations need to evolve and stay competitive in an everchanging world.

We specialise in placing candidates in the business analysis, change management and project management sectors that have qualified through our business analysis study and placement program. Please note we will be looking to place you in an entry level role so this programme is not aimed at existing Business Analysts.

In addition to a new career, you gain a minimum of 4 new internationally recognised qualifications while being fully supported by a team of tutors, mentors, and your own recruitment consultant. The team works with you until you are qualified and placed.

Below are salaries in this sector starting at lower-level positions:

Administrator/Support: 26,000
Junior Business Analyst: 30,000
Change Analyst: 35,000
Systems Analyst: 40,000
Business Analyst: 50,000
Senior Business Analyst: 60,000

Using our experience in providing UK and internationally accredited Business Analysis training online and through our expert recruitment consultants, we provide a seamless journey and often fast-tracked route into a new career in the BA sector.

How do we do this?

1. Firstly, we place you on a training program which contains the most relevant industry recognised certification courses needed in the industry like the BCS Business Analysis Foundation Course. You can also opt to study the BCS International Diploma in Business Analysis to take your studies a step further.

2. Once you have passed the 4 required exams you will be handed over to our recruitment team who will provide you with a professional CV and LinkedIn review, interview support, career advice and tailored support like mock interviews.

3. Our consultants work with you to identify the best opportunities available suited to you. Their tailored support helps you to prepare for interviews and perform at your best. Typically, you will start in a junior business analyst, junior analyst or a support/admin role in this sector.

Business Analysts work closely with Project Managers and Change Managers and opportunities in these areas also exist which broadens the net in these sister sectors.

To accommodate candidates, the training element of this package is available on finance terms to easily spread the cost of investing in your career. This enables you to get qualified without having to fund all the training costs upfront. In addition, we are so confident in our success with placing qualified candidates that we will refund the cost of the courses to anyone we are unable to place within 12 months of passing their required exams subject to our terms.

To get your journey started, enquire now and one of our experienced Course and Career Consultants will contact you within 4 working hours to answer any questions that you may have and to assist you in taking the first step toward your new career aspirations.

We understand this is an important and life changing decision and will provide you with all the information to make an informed decision.

Our team looks forward to your enquiry and helping you start a new and financially rewarding career.
You must sign in to apply for this position.