Business Analyst Graduate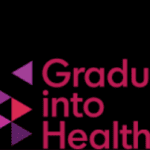 Description
Graduate Business Analyst – Treliske – Cornwall The Royal Cornwall Hospitals NHS Trust (RCHT) was founded in 1992 as part of the second wave of NHS Trusts to be established in England.
We have three main hospital sites:
Royal Cornwall Hospital, Truro; St Michaels Hospital, Hayle; and West Cornwall Hospital, Penzance.
RCHT also provides imaging and outpatient services at a number of locations across Cornwall and the Isles of Scilly, as well as birthing centres in St Austell, Helston and on the Isles of Scilly.
We serve around 474,000 residents across Cornwall and the Isles of Scilly, with the remainder of Cornwalls population in the east and far north of the county looking to Plymouth and North Devon respectively, for their acute hospital services.
As a year round tourist destination, the number of people we care for is boosted by holidaymakers, which can more than double our population at the busiest times.
Around 6,700 people work together across our hospitals and services, including 400 volunteers and an in-house bank of over 1500 people working flexibly to help us respond to changes in demand.
The geography of our county, surrounded on three sides by sea, and the remoteness of the Isles of Scilly present unique challenges.
Our population is growing and ageing.
The number of people living in Cornwall is rising faster than the national average and over the next 10 years, we are planning for a 6% increase in the number of people who live here.
The number of people aged over 75 is also above the national average and increasing. More information on our population can be found in our Trust Strategy 2019-2022 Our Journey to Brilliant.
Specific challenges for our services include:
A growing population:
there will be 62,000 more people living in Cornwall and the Isles of Scilly in the next 20 years.
The baby boomer effect:
by 2027 there will be 50% more people aged 75 to 84; and 27% more people older than 85; 62% of hospital beds are occupied by people older than 65.
An increase in preventable illnesses:
more people have preventable illnesses, and are having more years of ill health, often with multiple illnesses, such as cancer, heart problems and type 2 diabetes
Health inequalities:
71,000 people are at greater risk of long-term illnesses, with people with severe and prolonged mental illness dying on average 15 to 20 years earlier than those without.
Just 85,000 people are living well, requiring only ad hoc care and support, with further 280,000 at risk of future ill health.
Mental health:
high rates of suicide and self-harm, with 5% people reporting long-term mental health problems. Poorer physical health for people with enduring mental health issues and learning disabilities.
Workforce shortages:
vital health and care jobs remain unfilled, with an ageing workforce approaching retirement and a high turnover of care workers.
We need to transform our workforce to ensure we have the right skills in the right places.
Limited resources to meet growing demand: there have been increases in NHS funding, but peoples needs for services are growing faster.
Funding for health and care is limited and with an ageing and growing population we need to make every pound stretch further.
Our geography and settlement pattern:
a peninsula and 60% of people in settlements under 3,000 affects how and where services can be provided. There are particular challenges for people living on the Isles of Scilly.
Poor performance in some areas of our current system, improving productivity and reducing variation.
Our services
Our hospitals provide acute emergency and planned care services to our local population, in addition to maternity services.
We also provide a number of specialised services (such as the treatment of cystic fibrosis and head & neck cancer), often working as part of a network with other acute hospital providers.
Our services are organised into the following care groups and leadership teams:
Anaesthetics, Critical Care and Theatres;
Clinical Support;
General Surgery and Cancer;
Specialist Medicine;
Specialist Services and Surgery;
Urgent, Emergency and Trauma;
Women, Children and Sexual Health;
Corporate St Michaels Hospital
West Cornwall Hospital.
The Role
Royal Cornwall Hospitals NHS Trust is continuing on its digital and clinical transformation journey that will change the way in which we deliver care across Cornwall, the Isles of Scilly, and the South West Peninsula.
The Electronic Patient Record (EPR) Programme will underpin everything we do for our patients, our people, and our communities, as well as creating a working environment renowned for excellence and innovation that enables our staff to deliver safe and compassionate care every day.
We believe the people of Cornwall and the Isles of Scilly, and our staff deserve nothing less.
Key to the success of the EPR will be the engagement and involvement of service users and staff in building, then delivering the transformation.
The Business Analyst will work within the EPR Programme Team and either report to the EPR Senior Programme Manager or the EPR Pathway and Service Transformation Manager – working closely with the programme team and operational teams to provide support for the EPR programme, overseeing various workstreams supporting the successful implementation of the chosen system within the programmes' timeframe and budget.
The role holders will also be responsible for establishing and embedding cultural change across the organisation, working closely with transformation leads.
The Location
These roles will be based at the Royal Cornwall Hospital and sits within the Cornwall IT Services section (CITS).
The teams are currently working a hybrid of onsite and remotely, but the expectation is that team members will work from the office on average 3 days a week.
Wednesdays are the day we try and get the majority on the team on site to encourage cross learning and team bonding.
These roles can also expect to spend some time within clinical areas to support information gathering and understand working practices.
During the course of the programme it can be expected to work up to 5 days on site.
The Candidate
The successful candidate will role model our organisations values and behaviours by being Open, Respectful, Collaborative and Innovative.
They will have exceptional attention to detail, promoting high standards in all that they do and be adaptable and flexible in meeting the fast-paced challenges that the Digital Primary Care portfolio entails.
Previous experience in a similar role within health or the wider public sector environment would be an advantage but not essential.
Skills and experience
Excellent understanding of the principles of information systems.
Knowledge of the project life cycle.
In depth knowledge of Microsoft software packages including Microsoft Office.
Able to communicate and present highly complex, contentious information to all levels of staff across the health community
Able to solve complex problems relating to the delivery of an operational service across the health community
Highly developed team management, co-ordination and motivation skills as well as excellent listening.
Excellent negotiation skills to ensure and encourage collaborative working across the health community.
You must sign in to apply for this position.