Aon Summer Internship Programme – Investment Consulting 2024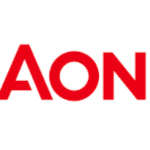 Job details
Here's how the job details align with your job preferences.Manage job preferences at any time in your 
profile
.
Benefits
Pulled from the full job description
Posting Description:
Investment Consulting: Summer Internship
(This application form is for non-London roles ONLY. Please do not select London as one of your location choices on this application form. Please go to the LONDON ONLY job page to apply for a role based in London.)
APPLICATION CLOSING DATE: 29th February 2024
We're hiring!
Join Aon as an Investment Consulting summer intern and for 9 weeks step into life as a valued member of our elite team of specialists. Our consultants have been advising employers and governments on their pension schemes and other assets — totalling around $4 trillion — for over 60 years.
Aon Summer Interns can apply to one of several specialist teams focused on helping our clients on everything from setting investment strategies and selection of investment managers, to supporting our consultants on all aspects of environmental, social and governance; or working with pension scheme trustees to implement their long-term strategies efficiently and target better outcomes.
Whichever team your join, this is your opportunity to immerse yourself in our fast-paced, inclusive culture and learn from the best.
We recognise the learning, development, and social value for our Early Career colleagues of being in the office environment from the start of their programme. All our interns will spend most of their time in the office and occasional time working from home or a client site.
Aon is in the business of better decisions
At Aon, we shape decisions for the better to protect and enrich the lives of people around the world.
As an organisation, we are united through trust as one inclusive, diverse team, and we are passionate about helping our colleagues and clients succeed.  Within our Investment Consulting Summer Internship programme, we recruit students into the following specialist teams: Investment Consultants – Client Group
Join us as an investment consulting intern in either our Defined Benefit (DB) Client Group or Defined Contribution (DC) Client Group, helping to advise our clients on everything from setting investment strategies and selection of investment managers to corporate transactions and asset transfers.
You'll be a key member of our dedicated teams, playing a vital, hands-on role in giving our global clients the support they need. This involves providing investment servicing and advice covering markets and strategic considerations, such as managing assets (for both the DB and DC Client Groups) and liabilities (for the DB Client Group only). You'll gain early experience of dealing with a wide range of investments, adapting them around economic conditions and outlooks.
In the DB Client Group, you'll also learn how and why pension scheme liabilities change because of economic assumptions – such as inflation, interest rates and the effect that market movements have on invested assets. Whilst in the DC Client Group, you'll learn about the DC pension vehicles, applicable regulatory and legislative rules and main asset classes and investment theory relating specifically to a DC pension scheme.
Responsible Investment
Join our specialist team supporting our investment consultants on all aspects of environmental, social and governance ('ESG').
You'll be a key member of our dedicated Responsible Investment ("RI") team, playing a hands-on role in supporting our consultants provide our global clients the support and advice they need with regards to RI. This involves an increasingly wide range of work including but not limited to providing and delivering RI client presentations and training materials through to assisting with the development of clients' climate change management strategies. You'll also have the opportunity to be involved in developing new areas and materials to take to our clients.
Initially, you will be involved in a wide range of tasks, but as you discover your interests, there will be the opportunity to develop and specialise further in that area.
Delegated Consulting Services
We have been delivering delegated consulting services to pensions schemes globally since 2009, and currently manage around £160bn of assets. We work with pension scheme trustees to implement their long-term strategies efficiently and target better outcomes.
You'll be a key member of Delegated Consulting Services (also known as fiduciary management), which is a part of the business where we focus on managing pension scheme assets on the behalf of pension trustees. Each team within DCS carries out a specialised role:
Portfolio Risk – The team helps to manage the risks that a pension scheme faces. You would be joining a technical team, managing liability driven investments and calculating the performance of pension schemes. Whilst the team is not client facing, we have strong relationships with consulting teams and investment managers.
Portfolio Specialist – You would work alongside the portfolio managers as technical experts on Aon's fund solutions and fully delegated solutions. Your role would include explaining the performance and positioning of these solutions to investors, prospects, third party evaluators, internal consultants, and other internal teams. You'd also have the opportunity to help shape the evolution of these solutions to meet changing client needs.
New Business Support – You would be directly supporting the growth of the business. Your role would be to understand all the technical solutions that the advisory and asset management businesses offer and explain them in a compelling way to clients and prospects. You'd be working with very senior stakeholders from day one and because proposals can include questions on any area of the business it is a great way to learn about the industry and create internal networks.
Portfolio Managers – Our team manages institutional clients' assets across the broadest spectrum of investments, equities, bonds, alternative strategies, and private markets. Our clients delegate to us decisions such as investment strategy, risk hedging and the selection of specialist investment managers, all to help them to achieve their investment objectives. The team follows financial markets closely, analysing macroeconomic and technical drivers. Whilst not a specific client-facing role, senior Portfolio Managers often speak with clients about how we manage their investments.
We have opportunities available in different teams within the Investment Consulting Summer Internship stream. Please review the information on each team and select your first-choice preferred team should you be successful. Please note that where possible, we will try to consider you for your first-choice preference, however we cannot guarantee your first choice due to availability of roles. If your first choice is unavailable at the time of your Assessment Centre, we will also consider you for the other teams.
Your Development
As an Aon Summer Intern, you will be enrolled onto our award-winning development programme. For 9 weeks you will have the opportunity to take part in a wide range of insightful and interactive training and development activities in addition to your role. Here are couple of key elements of our intern's 9-week development programme:
Induction – a great way for you to learn about Aon and our Story, meet and network with your fellow interns and Aon colleagues from across our business including senior leaders; technical and business training to equip you with skills and knowledge to help you in your role
Aon Business focused project – our interns are given a project to complete during the programme. You and your team of fellow interns will be tasked to research and help to find solutions for a real business challenge. At the end of the internship, you will have the chance to present your findings to a panel of Aon colleagues
Feedback – when you start as an intern at Aon, you will have time with your line manager to discuss your goals and throughout your internship you will receive feedback and support.
Your career beyond your Summer Internship
Once you've completed the formal summer internship programme, depending on your performance, you may be offered a role on our graduate programme for the following year. When you return, you'll be part of our Launch development programme where we'll fully support your study towards your Investment Management Certificate (IMC) Professional Qualification. After that, we'll ask you to choose between taking either the Chartered Financial Analyst (CFA) or Institute and Faculty of Actuaries (IFoA) professional qualification. To find out more about each qualification, please visit the following links:
Investment Management Certificate (IMC)
Charted Financial Analyst (CFA)
Institute and Faculty of Actuaries (IFoA)

Next Steps
If you are interested in our Summer Internship programme and would like to apply, here are some things to help you:
Entry Requirements: You will need to be on track to achieve a 2:1 degree (or equivalent) in a numerate / semi-numerate subject area.
What are we looking for?
Motivation and ambition – you will need to be able to articulate why you want to join the Investment consulting programme
Passion and inquisitiveness – we are looking for candidates who want to understand what we do and are eager to learn more and develop your own views and ideas on economic and investment markets
Commercial awareness – this helps us to provide support and advice to our clients with clarity and confidence
Locations:
Here are the locations where we have opportunities this year: Birmingham, Bristol, Edinburgh, Leeds
Programme dates: June – August 2024
How we support our colleagues?
In addition to our comprehensive benefits package, we encourage a diverse workforce. Plus, our agile, inclusive environment allows you to manage your wellbeing and work/life balance, ensuring you can be your best self at Aon. Furthermore, all colleagues enjoy two "Global Wellbeing Days" each year, encouraging you to take time to focus on yourself. We offer a variety of working style solutions, but we also recognise that flexibility goes beyond just the place of work… and we are all for it. We call this Smart Working!
Our continuous learning culture inspires and equips you to learn, share and grow, helping you achieve your fullest potential. As a result, at Aon, you are more connected, more relevant, and more valued.
We provide individuals with disabilities reasonable accommodations to participate in the job application or interview process, to perform essential job functions, and to receive other benefits and privileges of employment in accordance with applicable law.
If you require any reasonable accommodations or adjustments, please contact graduates@aon.co.uk and a member of the UK Early Careers team will contact you.
Aon values an innovative, diverse workplace where all colleagues feel empowered to be their authentic selves. Aon is proud to be an equal opportunity workplace.
#AonInternshipUK
#InvestmentConsultingUK
You must sign in to apply for this position.