Here are some of the key international higher education trends, which have redefined the entire studying abroad experience.
September 23, 2021UPDATED: October 3, 2021 17:03 IST
Studying abroad is an excellent choice that allows students to grow culturally, socially, and professionally. The world-class education system makes them competitive and skillful, placing them ahead of the curve in their career paths. However, 2020 has been a transformational year reshaping the international higher education model. Many international universities adopted the blended learning model by investing in robust online educational platforms to help students achieve their dream of acquiring an international degree.
This model allows students to start their studies online and shift on campus as soon as the travel ban is lifted. This way, they do not waste their precious time in deferring their intakes. It's a great development as these institutions are now more accessible, providing students with increased opportunities to pursue their dreams.
A year into extensively exploring virtual learning, 2021 has brought many opportunities for students to resume their application process for their dream institutions. It is the best time for students to chase their study abroad dream, given the multiple relaxations and exemptions various institutions have laid out.
For instance, several US universities have waived GRE/ GMAT requirements for graduate and SAT/ACT for undergraduate degrees.
Some institutions are also offering facilities such as additional scholarships, airport pickups, self-quarantine facilities, discounts on flight tickets, food, etc., to add to the convenience of international students. Various institutions collaborated with their governments to run vaccination drives for students, especially international students, to ensure everyone's health and safety.
Considering a monumental shift in various universities' educational, financial, and administrative policies due to the ongoing global crisis, students should analyse the emerging trends and make most of the evolving dynamics.
Here are some of the key international higher education trends, which have redefined the entire studying abroad experience.
Artificial Intelligence in learning
There is a good deal of optimism concerning the expansion of artificial intelligence in the education sector with respect to various tasks like streamlining admission processes and documentation operations in universities.
Several universities and institutions also are leveraging AI to offload time-sensitive processes, enhance student enrolment, manage administrative tasks, reform IT processes, and above all, boost the learning experience for students. AI plays a significant role in the virtual education model to enhance learning and engagement among students.
Several institutions have also developed apps to track and monitor coronavirus transmission, testing, and vaccinations.
Trending courses
Students should align their course preferences with the technology-induced dynamic market to match the upcoming demand.
Beyond already popular courses like MBA, Engineering, MBBS and Literature, students can also explore specialised subjects like Cybersecurity, Data Analytics, Project Management, Process Automation, Artificial Intelligence, Machine Learning and more.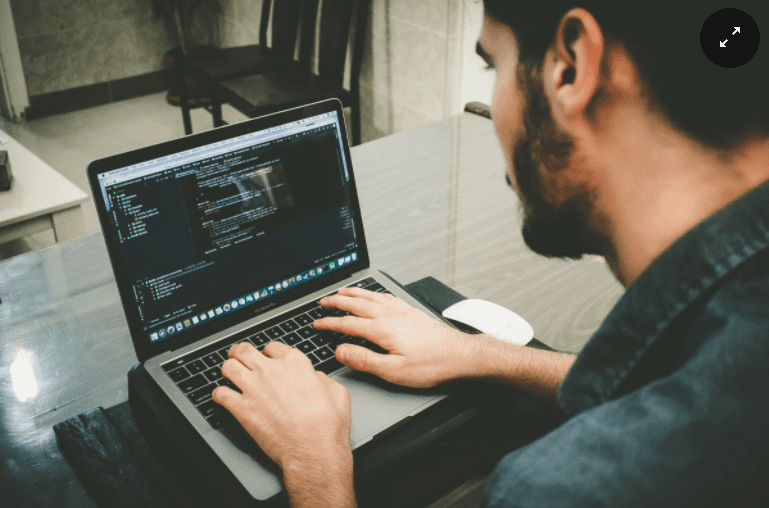 These courses will help students prepare for the future job market in advance.
Besides, students aspiring to carve themselves a niche skill or career can also consider courses like Environmental Science (especially in renewable energies), Healthcare Infrastructure, Biotechnology, Health Informatics, Pharmacy, Equipment Manufacturing, and Healthcare Administration.
These are going to be in demand in the future.
Digital education
The possibilities for digital education are endless, and after the onset of the pandemic, it has become the need of the hour. Generation Z is already technologically advanced and highly adaptive to virtual learning.
The current circumstances made way for the hybrid learning model, which almost all the universities follow in Australia, UK, the US, Canada, New Zealand, and Ireland.
Rest are also joining the flow. The more students and professors become comfortable with e-learning, the more possibilities will flourish for global networking and skill development remotely.
The 'hybrid approach' of online learning infused with traditional education helps students experience the best of both worlds and achieve their maximum potential.
Enhanced student support
Several universities are investing in setting up mental health centres, appoint more counsellors and advisors to aid students in easy transitioning to the new environment.
Moreover, institutions have already relaxed admission criteria, reduced fee structures, introduced exclusive scholarships and bursaries, and offered the option of both live and recorded classes to students for their convenience.
Student quarantine culture
Many universities have started to welcome international students, provided they quarantine themselves 14 days after their arrival in their host country.
Few universities in the UK and Canada have expressed openness to bear the cost of the quarantining for their students, prioritising the health and safety of students.
Additionally, Canada has also exempted fully vaccinated travellers from the quarantine process.
For USA, students need to carry a negative RT-PCR test taken within 72 hours of landing in the USA, however, they will still have to complete a quarantine period of up to 14 days.