How to Get A Job in the UK (Without Agent) | 6 Steps for UK Work Permit | Tier 2 Visa
To work in the UK you need a work permit from the hiring company. If you are a citizen from the UK, Switzerland, or any one of the European Economic Area nations (check the list here), then you currently have the right to work in the UK. But what if you are not from these zones and do not have the right to work in the UK? Don't worry!! Take it easy. Today's post is going to discuss in detail how you can get a job in the UK without the help of any agent and without spending your hard-earned money.
This video explains six simple steps of getting a UK work permit (steps to apply for a Tier 2 sponsorship visa).
Check your occupation in the NSO List: The UK government publishes a National Shortage Occupation List in each area of the UK. This list presents details of the professions in high demand. If your occupation is on this NSO List, then you can be paid 80% of the usual going rate of the job to qualify successfully for the Skilled Worker Visa. Click here to check if you are skilled in any of these mentioned fields as a work-based visa for the UK might become easier to obtain.
Prepare your CV. If you intend to apply directly. Then, the first thing that you need to do is to prepare your CV. Please remember, that your CV should be a British-style professional resume.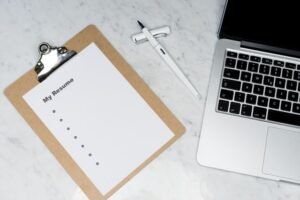 Are you looking for advice on how to write a professional British-style CV? Worried about passing the CV screening stage?
If you don't know how to make a professional CV and write a cover letter, then hire an expert. Stunited is here to help. Read the tips for writing a stand-out CV for internship/fresher with no experience/ for changing careers/for experienced professionals to discover the full-proof methods to pass the automated application scanning stage and qualify.
Submitting a well-drafted CV can help you to showcase your skills and abilities to your prospective employers and show why you are an ideal candidate for the position you are applying for.
If your resume is failing you, call or text us at 01604328800 and let's talk. Have a look at our CV templates here. Experts at Stunited Team can help you create a resume that can increase your chances of success. TRY NOW!!!
Highlight yourself: After preparing your CV, it is now time for you to highlight yourself (showcase yourself, your talents, and your skills in the right way). To do this, firstly make a LinkedIn Profile, if you don't have one.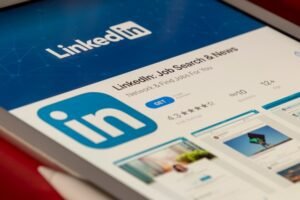 If you don't know how to improve your professional presence in the digital space, Stunited can help you. Check Here. Hire an expert to build your LinkedIn profile and grab the attention of potential employers. Over 58 Million Businesses Are On LinkedIn. Approximately 72% of employers use LinkedIn at the time of hiring new talent.
JOIN Stunited.org and grab the recruiters in the UK. Stunited– A Dedicated Social Media for Students and Professionals to Facilitate Career & Higher Education globally · Follow your interests · Hear what people are talking about.
Apply through DWP UK: DWP UK is the official website of the UK government for job hunters. Here, all the employers are licensed tier to sponsor. Here, you'll find over and above 1900 corporations registered with this portal. You can consider creating your account to receive job notifications.
Prepare for the Interview: Research the organization, Prepare the possible questions and their answers, and Figure out how to dress up professionally. Get simple tips to ace your interview from these blogs: SAMPLE INTERVIEW QUESTIONS FOR UK STUDENTS IN 2022!,Tips for creating a good impression during internship interview, Got an interview call for internship? Start the Interview research.
Get Selected: After getting selected, your company will guide you in the forthcoming steps. They will also provide you with the certification of sponsorship. This certificate will contain data on your professional and personal details and about your work.
Unsure of your career path? Need help?
Contact Us:
Phone:01604328800
Whatsapp:+44 7558999784
Email:hr@stunitedjobs.org
Find more such articles on on Careers, Jobs, and Internships in the UK and Education here at Stunited News Feed!
Get your CV, LinkedIn Profile, and Job Application Letter designed by our experts here – Stunited. Try Now
Apply for Part-time/Full-Time/Internship Jobs here -Stunited Jobs Portal
#UKInternship #summerinternship2022 #summerinternship #paidinternship #UKJobs #UKjobsearch #UKjobseekers  #Stunited #StunitedNewsfeed #StunitedJobs #Stunitedorg #UKWorkPermit #JobsinUK #Tier2Visa