Students up and down the UK are currently cramming things into suitcases as they prepare to start an exciting new life at university.
By Eleanor Lawrie
BBC News
Published14 September
But while it's important to make a good impression, does every person on your floor really need to bring their own kettle?
Here are some tips on what to take instead – and something that it's best to leave behind.
1. Things that remind you of home
Going to university is one of the few times in life when you can have a completely fresh start if you want to, with new friends and different interests.
So it's understandable that you may want to get as far away from your old life as possible.
But it's also a big change, so having a few familiar things around you can actually help ease the transition and cheer you up if you're having a hard day.
"Take things that remind you of home – a blanket, stuff from your room and a photo of your friends and family," Hillary Gyebi-Ababio, from the National Union of Students, says.
"You don't have to totally reinvent yourself – unless you want to – and there will be times that you need them!"
2. A bright lamp
Better lighting is a great quick fix for a soulless dorm room. interior designer Shelley Matthews, of SA1 Interiors, says.
"Most likely your space is small and maybe even a bit dark, possibly due to small windows and dim lighting. So the first thing to aim for is lighter and brighter.
"Just having more light in the room instantly improves and takes away the dullness from any decor."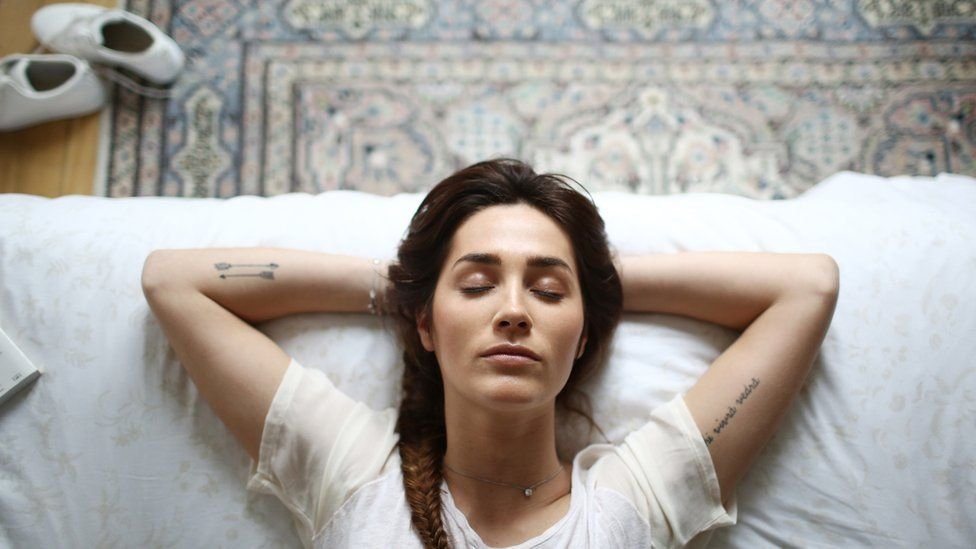 She also suggests co-ordinating the things you take with you to decorate your room.
"Pick a style or theme or colour scheme and stick to it. It will create a calmer space than if you just chose lots of cheap items based on cost."
Another tip is to bring rugs, cushions and blankets in the same colour scheme, but with different textures, which will give out "warmth and cosy vibes".
Finally, bringing brightly coloured throws and cushions for communal areas could help cover up dreary furniture – with the permission of your housemates, of course.
Freshers' Week, lectures and the return to university
Unis told to give students face-to-face teaching
3. A houseplant
It may sound like just another thing to look after, but the inexpensive, portable potted plant is definitely on trend at the moment.
Not only can plants inject a bit of personality into a rented space, they offer a mood boost too.
"Getting close to nature by owning a houseplant can be helpful," says Stephen Buckley, of mental health charity Mind, which is running a student mental health hub.
"Completing a small achievable task like watering your plants also creates a feeling of accomplishment that can improve mood and wellbeing."
He also suggests bringing a journal or notepad with you, to help you take notice of how you feel by writing down your thoughts and feelings, which can be helpful if you're a bit down.
4. A doorstop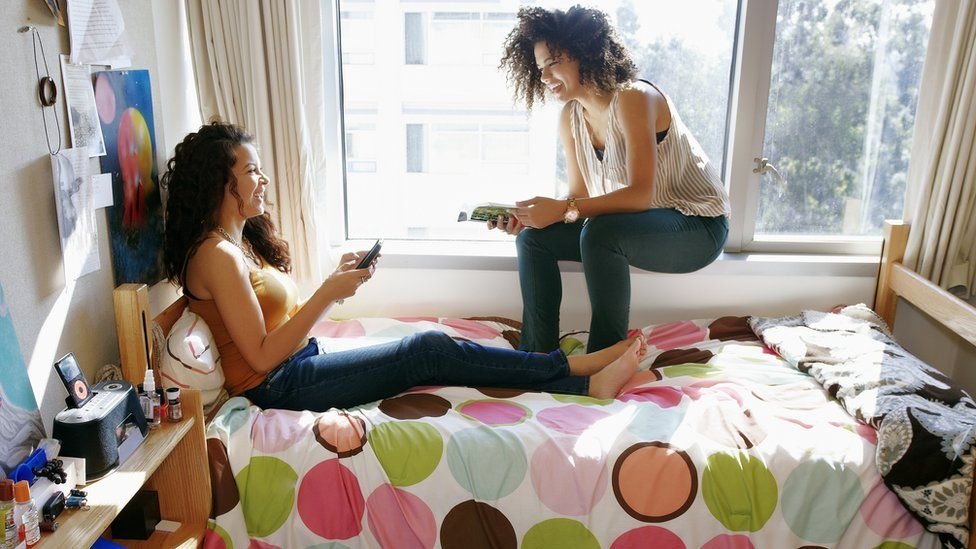 This is an old chestnut, but keeping your door open can help to make you look approachable.
"Simple as it may sound, bringing a doorstop could make it much easier to make friends in the first few days of uni," says Tom Allingham, from website Save the Student.
"If your door is always closed, especially while you're unpacking, there's less chance of people popping their heads in to say 'hi'. Keep the door open and suddenly people don't have to knock or guess if you're home."
Just make sure it isn't a fire door, as these can't function properly if they are propped open.
5. Stock cubes
They may not be the most exciting thing to take with you, but seasonings like stock cubes and salt and pepper are light, inexpensive and could make all that pasta you're going to eat taste a whole lot better.
"Students are always really surprised if something has lots of the main ingredients but doesn't taste of anything. It's because they haven't put in salt or pepper or any seasoning, and that's pretty essential," says Alex Harvey, founder of website The Student Food Project.
Even if you barely know how to boil an egg, making the effort to cook with your housemates will be a good way to get to know everybody.
"You can muddle through it together. It's a good bonding experience and a lot of fun."
And one thing not to take:
Kitchen gadgets
"On the gadget side of things, the less fancy, funky stuff you can take the better," Alex says.
"If you bring things like a whisk or a rolling pin or food processor, they will usually go in the cupboard and won't be seen until exams are done next year."
If a recipe does call for these things down the line, well, it's a chance to get creative.
"You can roll things out using an empty wine bottle, and you can achieve basically the same thing with a fork that you can with a whisk – and for the majority of student recipes you aren't going to need those things."