7 Challenges of Influencer Marketing Campaigns
This post illustrates some of the major challenges in adoption of influencer marketing campaigns:
Fake influencers are a major concern
Identifying and eliminating fake influencers is a major concern in using influencer marketing for your business. The selection of appropriate influencers has an important role to play in influencer marketing as the successful presentation of your marketing campaign depends largely on it. The presence of a huge number of fake influencers with fake followers on various social media platforms is not only a major concern for your brand but also can drain all your marketing efforts. Additionally, the users or the targeted addresses of your business can also distrust your brand which in turn can affect the brand name negatively. Therefore, it is imperative to analyze the influencers thoroughly before collaborating with them to ensure the positive outcomes of your marketing campaign.
Improper implementation of the influencer marketing campaigns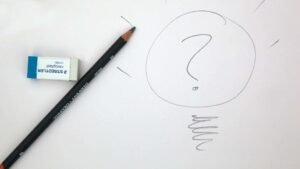 All content creators/influencers do not deliver satisfactory content and are not able to execute the campaign correctly. This certainly poses a huge risk for the brands on the social media channels who are endowing money on influencer marketing. Sometimes, influencers fail to create fitting content that is relevant to the targeted audience of the business and they often fail to present them appropriately as well. If their content is not relevant and is not aligned with the overall objective of your business, then all your efforts will become fruitless.  This will not just affect the brand image but also the performance and engagement metrics of the business. It is observed that in several cases, influencers sometimes fail to adhere to the guidelines of the company. This, subsequently, directs towards a low rate of response, lesser number of leads, and conversions from the overall marketing campaign. Thus, marketers need to ensure that their chosen influencers are apt for their marketing campaigns.
Failing to identify the target audience for your influencer marketing campaigns
The primary purpose of all influencer marketing campaigns is to communicate the primary idea of the products/services of the brand to the targeted audience. Selecting the target addresses is one of the crucial steps that need to be undertaken cautiously to avert unproductive outcomes of the campaign. Merely choosing a large base of the audience does not yield positive results. It is imperative to select the target addresses mindfully by taking into account the demographics of the audience, the basic interest of the audience, and many other aspects. Therefore, marketers can carry out thorough research to find out what type of addressees would be interested in your company, the products/services of your company, the preferred location that you want to target, and many other factors to detect a pertinent target audience. These detailed scrutinies will help you to get optimal outcomes from your influencer marketing campaigns.
More followers do not always mean higher influence and control
Marketers or brand managers often believe that a greater number of followers lead to higher sales owing to a higher level of control/influence of the influencers. However, this concept has become obsolete and no longer holds meaning. The bond between influencers and the audience is broadening as the audience sometimes fails to understand what the influencers want to connect with on different social media platforms. This implies striking the right chord with the addressees is quite difficult. In different cases, it can be seen that influencers with even lakhs of viewers cannot even draw hundreds of likes. So, this can be big trouble for marketers to rely on influencers merely after checking the number of followers.
Lack of clearness on ROI of influencer marketing campaigns
There is a clear lack of clarity on influencers' performance and it is still an indistinct factor. Unlike other marketing approaches, there are no established rules to measure the overall success of an influencer marketing campaign. The rate of engagement in a post can certainly reveal how the addresses have interacted with specific content. However, from this, it is difficult to determine whether your sales figure has received a positive boost after the implementation of the influencer marketing campaign. Therefore, it is difficult to ascertain the precise return on investment from this approach.
Selecting relevant influencers who can influence and justify your influencer marketing campaign
Although there are ample databases and records available on influencers, brand marketers still find it tough to find the right person/influencer to collaborate with. The majority of the influencer campaign fail to yield positive results mainly because of the wrong selection of influencers who is not pertinent to the targeted audience, and value of the brand, and are not aligned with the overall objective of the business.
Decreased rate of engagement in funded posts
Influencers gaining popularity might not always deliver the best results for your marketing campaign. The sponsored contents of influencers often fail to deliver the anticipated results, and rates of engagement as it does not deliver the brand message correctly. Again, another reason for the decreased rate of engagement is that users are increasingly more doubtful about sponsored posts and this subsequently creates an issue with brands and influencers.
Unsure of your career path? Need help?
Contact Us:
Phone:01604328800
WhatsApp:+44 7558999784
Email:hr@stunitedjobs.org
Find more such articles on on Careers, Jobs, and Internships in the UK and Education here at Stunited News Feed!
Get your CV, LinkedIn Profile, and Job Application Letter designed by our experts here – Stunited. Try Now
Apply for Part-time/Full-Time/Internship Jobs here -Stunited Jobs Portal
the impact of influencer marketing, the role of social media advertising in consumer buying behavior, the impact of social media on consumer behavior, the impact of social media marketing on brand loyalty thesis, the impact of influencers, influencer marketing and its impact on the advertised brand, the impact of social media on consumer behaviour, the impact of social media marketing on brand loyalty questionnaire, influencer, influencer marketing, social influencer, connect with brands looking for influencers, social media influencer marketing, influencer agencies, influencer marketing agencies, tik tok marketing, social media influencer agency, influencer marketing in social media, influencer marketing platform, macro influencer, find influencer, influencer marketing strategy, influencer platform, Instagram influencer marketing, viralnation, influencer networks, influencer online, grin influencer, influencer marketplace, Influencer Marketing Campaigns