Confused about your career path? Need to know which jobs have high demand in the UK?
Today's post present a list of job sectors that are in high demand in the UK:
1. Healthcare
There are ample career opportunities for healthcare professionals in the UK.
According to reports presented by the National Health Services, the healthcare industry is one of the biggest employers of highly skilled specialists. There are more than one million staff employed across the healthcare service industry in England.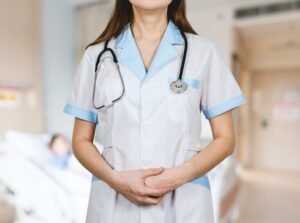 A list of high-demand jobs within the healthcare sector is hereby presented below:
Nurses
Pharmacists
Healthcare service managers
Paramedics
Physiotherapists
Care workers
UK delivers Health and Care Worker Visa as well to attract medical experts to come and stay in the UK. These healthcare professionals can perform a job with the National Health Services, a supplier of NHS, or in adult social care.
Health service roles offer an average salary of £30000. Again, jobs particularly in the health care segment on average offer £21000. It is undoubtedly an exceptionally rewarding career path, although not an easy one.
2. Engineering
Engineering is considered to be a crucial part of the UK economy, concerning employment generation as well as turnover. Reports indicate that for every engineering role, there are two additional job roles generated in the UK economy.
Meeting the demands for engineering roles shall generate an extra £27 billion every year for the UK from the year 2022. According to the new research report issued by The State of Engineering, this figure is equivalent to developing 1800 educational institutes and 110 hospitals.
Presently, to fill the estimated demand, the total number of engineering graduates along with apprentices will have to be doubled. Roughly, engineering companies will require around 182000 professionals with engineering skills every year and there is a present shortfall of 55000 skilled engineers every year.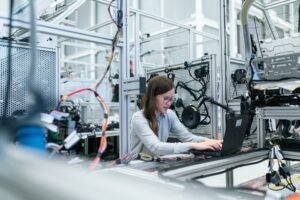 Some of the engineering roles that are in high demand in the UK are hereby mentioned in the list below:
Civil engineers
Mechanical engineers
Electrical Electronics
Electrical engineers
Electronics and Telecommunication
Design and development engineers
3. Social scientists
The UK is regarded as the world leader in the field of social science. Degrees in social science develop skills of analysis, logical reasoning, interpretation, and verbal ability, which employers value. It is seen that in different segments of employment (both in the public and private sector), hiring managers are extremely eager to recruit social science graduates. A research study carried out by the Campaign for Social Science suggests that
From 3 years to 3.5 years after graduation, the percentage of employed social science graduates is relatively higher than those of STEM or arts graduates
A higher number of social science graduates are observed to be operating in senior managerial roles in comparison to graduates in other streams.
4. Information technology
Currently, the UK is struggling with an ever-widening digital skills gap. As per the findings of OECD's Survey on Adult Skills, digital literacy in England and Northern Ireland is lower than the OECD average figure. Again, a report findings by the Confederation of British Industry suggests that two-thirds of business establishments in the UK have unoccupied vacancies in digital literacy. In line with Open University Business Barometer report, one-third of vacancies in the UK is owing to digital skill shortage.
This implies that professionals in the IT or software development field are in high demand in the UK. The average starting salary for IT professionals is recorded to be £26000. Therefore, a career in Information Technology/Software Development can be considered to be a lucrative one.
5. Architects
In 2021, approximately 51 thousand people were operating as architects in the UK as compared to 53 thousand people recorded in 2010. The field of architecture is combatting severe staff shortages owing to Brexit and the worldwide pandemic situation, as per the findings of the survey presented by RIBA's future trends. Thus, it can be said that the roles associated with architecture are one of the most in-demand jobs in the UK. This is a job that requires a combination of different skill sets, namely, mathematics, design, engineering, teamwork, thinking and reasoning ability, knowledge of construction, analytical ability, and communication. The starting salary for architects is around £28000. Therefore, if you're planning your career in the UK, then architecture can be a safe choice.
6. Cyber Security
The demand for cyber-security experts in the UK increased by 58% in the past year. However, the deficit of architects has more than tripled as per the labour market report presented by the DCMS cyber-security. In 2021, UK companies advertised around 53000 jobs in the cyber security division and 100000 jobs in cyber-enabled roles. The report approximates that the cyber-security workforce in the UK is between 110000 and 150000 during the year 2020. Approximately, 75000 architects entered the labour market and 4600 left the market, whilst demand increased by 17,000 (13%).
Contact Us:
Phone:01604328800
WhatsApp:+44 7558999784
Email:hr@stunitedjobs.org
Find more such articles on on Careers, Jobs, and Internships in the UK and Education here at Stunited News Feed!
We design beautiful CVs that can help in attracting more interview calls. So, Get your CV, LinkedIn Profile, and Job Application Letter designed by our experts here – Stunited. Try Now.
Apply for Part-time/Full-Time/Internship Jobs here -Stunited Jobs Portal
#UK #UKJobs #UKjobseekers  #Stunited #StunitedNewsfeed #StunitedJobs #Stunitedorg #JobsInhighdemandintheuk #Indemandjobsintheuk #mosthighdemandjobsinuk #highpayingjobsintheuk